Stoke City boss Tony Pulis 'keeping problems in-house'
Last updated on .From the section Football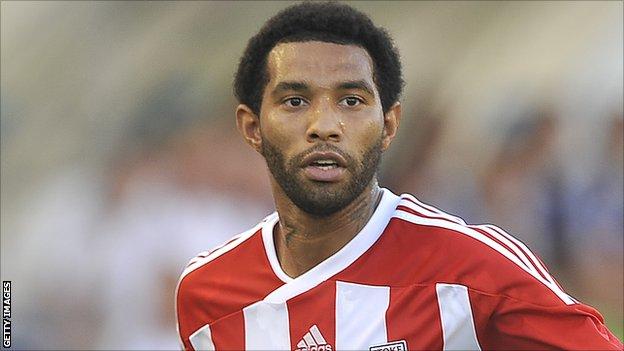 Stoke City manager Tony Pulis has said he will not discuss any disciplinary matters at the club in public.
It was reported on Thursday that winger Jermaine Pennant had been fined for breaking club rules, a claim that the player later denied on Twitter.
"What happens at this football club in the dressing room stays in the dressing room," Pulis told BBC Radio Stoke.
"I've always managed that way. Men should be men. I'm not going to discuss what goes on and what doesn't go on."
The Stoke boss continued: "I'm a little bit different. I'm not into Twitter or whatever they call it.
"If something happens, you sort it out between yourselves and then you get on with your life.
"Jermaine, along with all the other players, will be treated the way I've always treated players.
"They know where I stand and, whether it's good, bad or indifferent, I'll always tell them and I'll tell them to their faces, not behind their backs and I certainly won't go on the radio or in the papers."
Pennant's absence from the first team in recent weeks has been a source of debate for Stoke supporters.
The former Arsenal and Liverpool winger has started just four of the last 21 matches in all competitions and was an unused substitute at Stamford Bridge on Saturday as the Potters lost 1-0 to Chelsea.