Scottish FA concern over English TV clash with European games

By Chick Young
Football Correspondent, BBC Scotland
Last updated on .From the section Football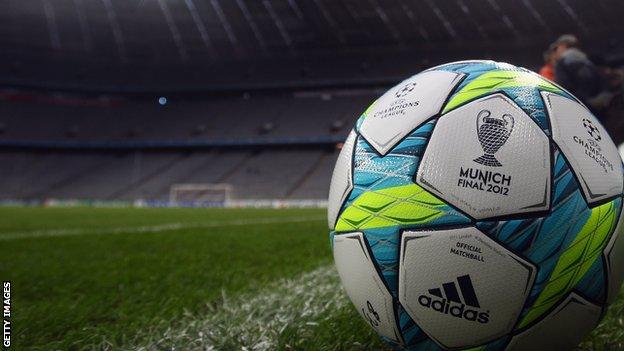 The Scottish Football Association will write to Uefa expressing concern about a televised FA Cup tie taking place at the same time as a European tie.
St Johnstone and Hearts were prevented last month from televising a Scottish Cup replay on a Thursday because it clashed with Europa League fixtures.
Both Manchester City and Manchester United were in action that evening.
Yet Chelsea's replay away to Birmingham City was allowed to take place while Arsenal were beating AC Milan 3-0.
The FA in England is likely to argue that that the FA Cup tie, which Chelsea won 2-0, was scheduled for last Tuesday as it was only available date ahead of the quarter-finals because of the Stamford Bridge side's participation in this week's Champions League fixtures.
But a Uefa spokesman told BBC Scotland that action could be taken against the FA as a result because of an agreement preventing games being televised in the same territory as clubs involved in European football.
"The executive committee will now examine the case at the end of the season and sanctions could be taken against them," he said.
"What these sanctions will be is impossible to say."
The Scottish Cup tie at McDiarmid Park would have been televised.
So the decision to move it two days earlier to 14 February cost Saints and Hearts £82,500 each and a furious SFA is to write to Uefa underlining its concern about the refusal to allow the game to go ahead.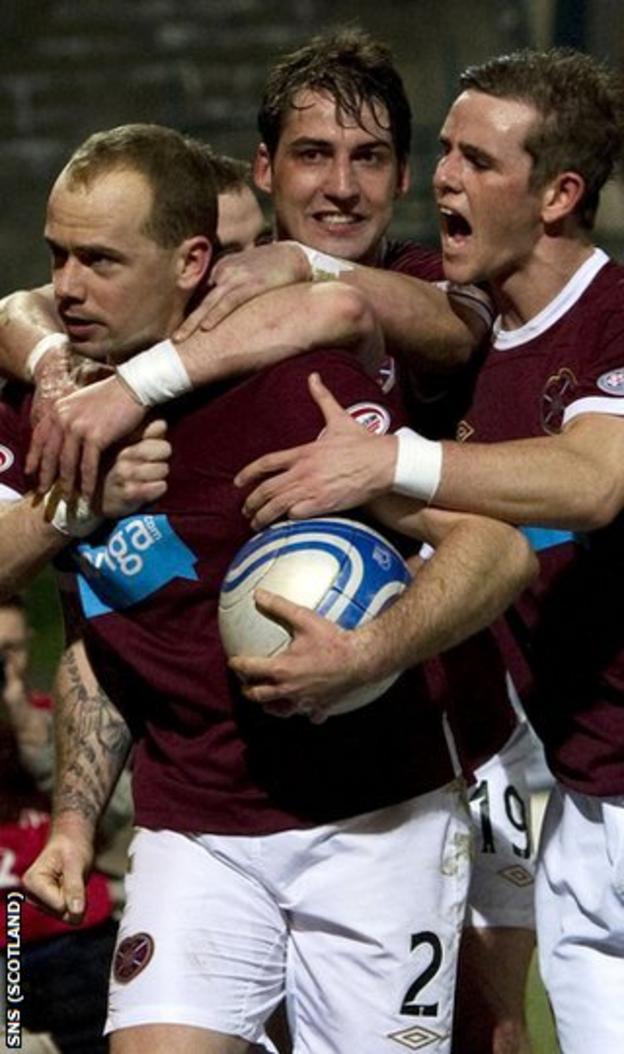 St Johnstone chairman Steve Brown told BBC Scotland: "We're very frustrated.
"I am not sure what action Uefa is going to take, if anything at all.
"I cannot talk for the English FA, but it looks like they have totally disregarded the guidelines that are there.
"Whether the SFA could have been a bit more bullish, it is hard to say.
"I don't know if we are just happy to comply or whether we should be looking to challenge these things.
"Because the financial state of the game, eighty-odd thousand for ourselves and Hearts is a considerable amount of money when you look at the turnover, certainly what we have.
"It looks like we are probably going to make some for of loss, so anything at all that is going to reduce that would be embraced."
Brown is considering asking the SFA to pursue compensation for the two Scottish clubs and to argue for a relaxing of the agreement.
"I think common sense has got to come into it," he said. "A lot of the Uefa games do not involve Scottish teams and very few English teams and I don't see how St Johnstone-Hearts would have collided with that.
"Going forward, if there is an opportunity for the SFA to challenge any game that Sky or BBC would like to put on the television and it clashes with the Champions League or the Europa League, there might be an opportunity to televise it regardless."
Indeed, there is talk within the SFA of "wanton disregard" by the English for rules that have hit hard on the already financially stretched Scottish game.
Uefa has ruled that, from next season, you cannot even have a national cup final on the same day as the Champions' League final.
However, televising Tuesday's Barclay's Premier League game between Liverpool and Everton was not a contravention of Uefa's agreement as there were no British clubs involved in that evening's Champions League ties.