FKF offers olive branch to Mariga
Last updated on .From the section Football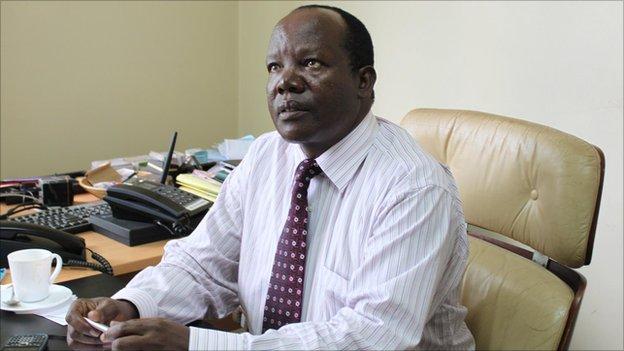 Kenya's football authorities have offered an olive branch to McDonald Mariga after the midfielder's boycott of an Africa Cup of Nations qualifier.
The Football Kenya Federation (FKF) chairman has written to Mariga to try to 'resolve any outstanding matters'.
Sam Nyamweya has also asked for copies of Mariga's air tickets so that he can be suitably reimbursed.
"I have followed with deep concern recent developments that seemed to create the impression that the Football Kenya Federation (FKF) and yourself are squabbling," Nyamweya wrote on Tuesday.
"After much thought and soul searching, I have taken the bold step to send this letter to you and address the matters arising from the unfortunate misunderstanding and also try and resolve any outstanding matters that soiled the image of our nation."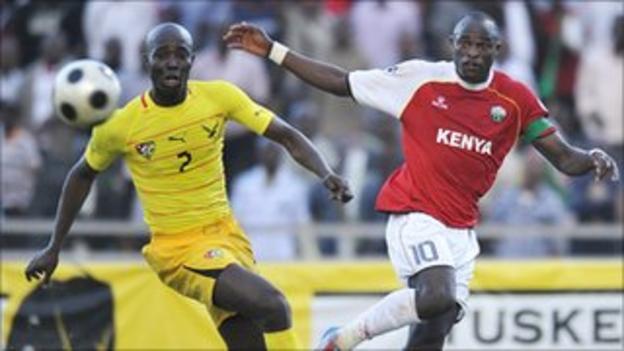 Nyamweya went on to add how much the FKF appreciates the services, patriotism and ambassadorial role of the Parma player.
"We in the Federation and the country at large are proud of you and hold you in high esteem," the FKF chairman added.
The letter represents a turn-around for the football body who last month professed itself "saddened by the way (Mariga) handled the matter" after his walk-out on the eve of the Togo game on 29 February.
Mariga pulled out of the squad after saying he was owed around $20,000 (Ksh 1.5 million) in expenses from previous trips to join up with the national team.
The FKF pointed out that it only took over running of the Kenyan game in October, after a long-running dispute over who should have control, and said its predecessors had not handed over the information it needs.
In the letter dated 13 March 2012, the FKF asks for Mariga to provide his air tickets for previous trips "to enable us to process your refund pronto".