Brian Kennedy ready to bail out troubled Rangers
By Alasdair Lamont
BBC Scotland
Last updated on .From the section Football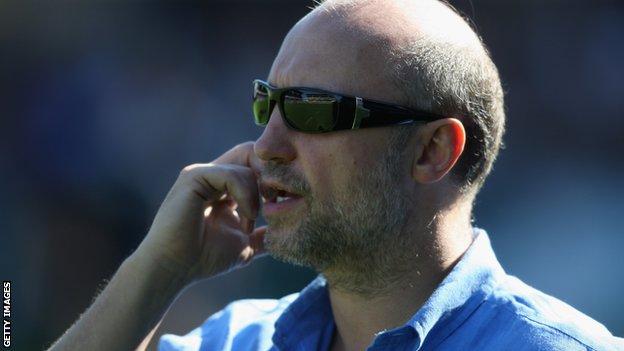 The Scots businessman Brian Kennedy has confirmed to BBC Scotland that he will be among the bidders for Rangers.
Kennedy, the owner of Sale Sharks, is willing to put forward an unconditional offer to the administrators, who have asked for indicative bids by 16 March.
But Kennedy says he sees his offer as a fallback if the administrators believe none of the other bids are viable.
"I don't really want to buy the club, but I don't want to see Rangers die," he told BBC Scotland.
"I've said from the start that if the administrators view my offer as the best one for the club, I'm happy to take it on.
"But I'll be equally happy if someone else can take it on."
Kennedy cited the way Sir David Murray's time in charge of Rangers has become tainted in the eyes of many fans because of the financial difficulties in the latter years of his tenure.
"That's one thing that makes me reluctant," he added. "It always ends in tears. It's like being Prime Minister!"
Regarding other reported interest in the club from the Far East and America, he said: "It's the administrators' job to talk up the interest, to get the best price possible.
"You never really know, so you've got to just concentrate on your own offer."
Kennedy was previously credited with an interest in buying Hibernian and had a spell in charge of Stockport County, who merged with Sale Sharks to play at the football club's Edgeley Park home in 2003.
Two years later, Kennedy, who still owns the ground, signed over his shareholding in County to a supporters' trust.