Exeter defender Danny Coles walking with a brace after back break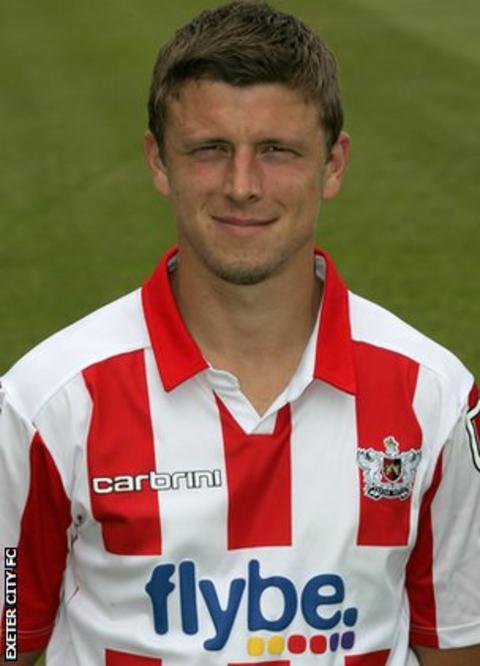 Exeter City defender Danny Coles is walking with the aid of a brace after
The 30-year-old was injured after an accidental clash with goalkeeper Artur Krysiak in training on Monday.
He has been in hospital since the accident having tests to ascertain the seriousness of the injury.
"That is a big thing for him as he had two days lying flat on his back unable to move about," said Exeter City physio Neil Light.
"He will be wearing that back brace for around eight weeks.
"He is hoping to go home back to Bristol in the next couple of days which will make things a lot easier for him as well."
The former Bristol Rovers centre-back has been ruled out for the rest of the season and is still undergoing tests.