Torquay boss Martin Ling considers signing Ryan Jarvis
Last updated on .From the section Football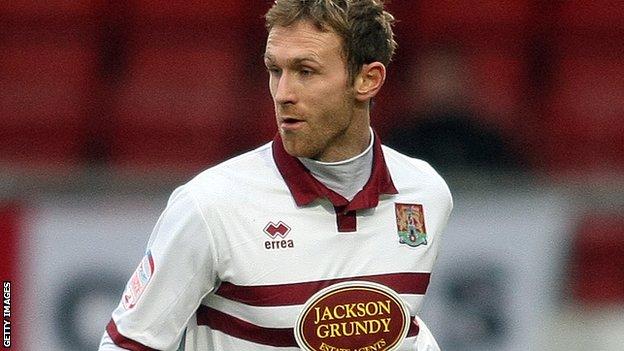 Torquay boss Martin Ling would consider bringing on-loan Walsall forward Ryan Jarvis to the club on a permanent deal.
"He's a clever footballer," Ling told BBC Radio Devon.
"It's pretty obvious from him and [Walsall boss] Dean Smith that it's pretty unlikely there's going to be anything for him at Walsall so he'll be looking for a new home for next year."
Ling added: "I think he's definitely pushing the right buttons at the moment."
And the Torquay manager says the former Norwich and Leyton Orient striker has had a positive effect on his squad.
"We're winning games left, right and centre but he's pushing for a start and I think that proves how someone is doing for their football club at any given time.
"He's a very level-headed kid and knows what he can do for the team."