York City boss Gary Mills uses Wembley as inspiration
Last updated on .From the section Football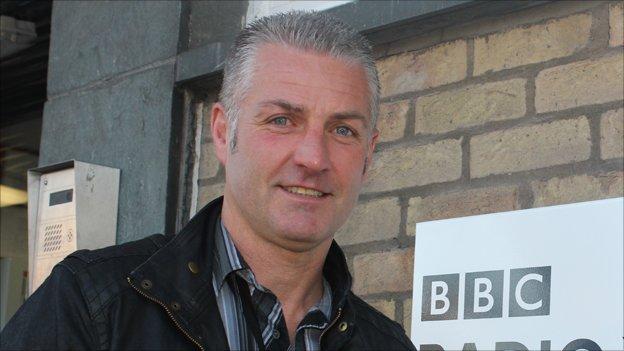 York City manager Gary Mills is using the thought of reaching Wembley as motivation for his players ahead of their semi-final second leg at Luton.
York hold a 1-0 advantage ahead as they aim for a place in the FA Trophy final.
Mills told BBC Radio York: "I've written the word 'Wembley' on the flip-chart in front of the players because seeing that gives you an extra yard.
"I think it's been an inspiration actually and it's something that inspires you more the further you get."
He added: "We've done that every leg so far, we've had 'Wembley' sitting in front of the players.
"I'm not afraid to say that. Wembley will be mentioned a lot between now and Saturday."
York have the 1-0 advantage from a Jamie Reed penalty scored at Bootham Crescent in the first leg when Luton ended the game with just nine players.
Mills said: "We're 1-0 up but it's half-time. We wanted to get our noses in front and we've done that.
"We've got a clean sheet and the one goal and we know if we keep another clean sheet at Luton then we'll go to Wembley.
"But we know if we don't win then a draw is enough.
"It's cup football and it's totally different to a league game so we've got to be disciplined and professional in what we do and we've got to know how to win a game.
"Certainly know how not to lose a game and then that takes us through so it's all very good."