Organisers of 2013 Nations Cup target full stadiums
Last updated on .From the section Football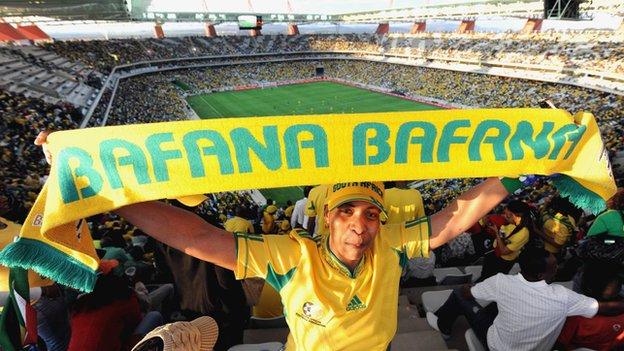 The man responsible for organising the 2013 Africa Cup of Nations in South Africa says that filling stadiums is his main priority.
Appointed last week, Mvuzo Mbebe outlined his vision on Thursday.
"Our priority number one is full stadiums, full stadiums, full stadiums," said the chief executive of the local organising committee.
Low attendances for games not involving the hosts have long been a problem at Nations Cup tournaments.
At this year's finals in Equatorial Guinea and Gabon, organisers handed out free tickets for certain matches to try to avoid the unwanted sight of swathes of empty seats.
Mbebe believes that such a problem can be avoided by effective marketing and the presence of a variety of different African communities in South Africa.
"As a principle, we must make sure our tickets are secure but affordable," he told BBC Sport.
"That to us is going to be the main drive over the next nine months, so that the South African public and the African continent can understand how to get tickets and go to the stadiums. We think that is critical.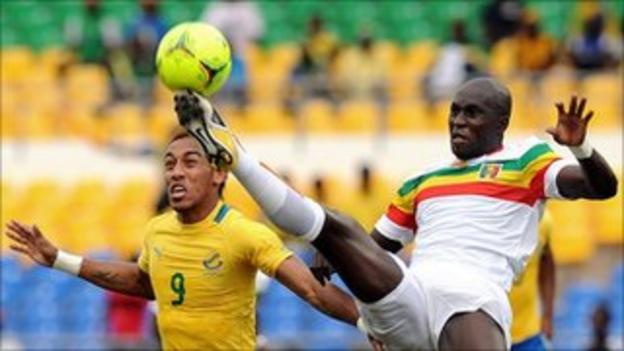 "The other advantage we have that we have quite a number of people from various African countries here so we are not just relying on South Africans to fill the stadium but those from the continent themselves."
South Africa, which became the first African country to host the World Cup in 2010, took over the organisation of next January's finals when it became clear that battle-scarred Libya could no longer host.
Despite this decision being taken six months ago, the host cities for next year's tournament have still to be decided.
Local organisers have asked all cities that wish to host matches to present their bid on 23 March.
"The process is that the cities are supposed to present to us by the end of next week, and then the following week we should finalise which stadiums we will use," Mbebe explained.
"The Confederation of African Football (Caf) is coming for a visit between 1-4 April, when we will finalise those host cities - and then the announcement will be made on 3 April when we do the official launch."
At a news conference in Johannesburg on Thursday morning, Mbebe said that South Africa was considering the unusual step of having seven venues - using four stadiums for group games and three separate grounds for the quarter-finals onwards.
The CEO also said that organisers would focus primarily on using stadiums built for the 2010 World Cup, putting Johannesburg, Cape Town, Durban, Polokwane, Nelspruit and Port Elizabeth in the running.
Other plans for the tournament include a trophy tour from last month's new African champions Zambia down to South Africa, as organisers try to whip up interest for a tournament that they say "will not sell itself".
In the terms of the agreement made with Libya and approved by Caf, the North African nation will host the 2017 finals, which was initially awarded to South Africa.