Stevanovic fate as Black Stars coach still unclear
Last updated on .From the section Football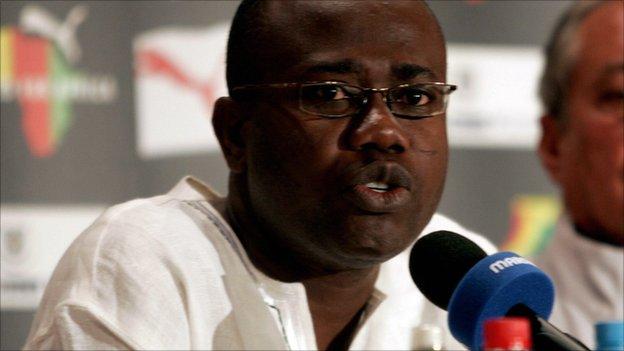 The Ghanaian FA (GFA) has delayed a decision on the future of Black Stars coach Goran Stevanovic once again.
The Serb was in Accra on Friday morning to meet with the GFA, which says that talks will continue next week.
"We will continue our meeting with the coach on Monday as we seek the right approach to keep the Black Stars on the right path going into the future," the GFA said in a statement.
This is the third time that an expected decision has been postponed.
GFA vice-president Jordan Anagblah says the adjournment is to allow Stevanovic to study and consider proposals presented to him about his future.
At an initial meeting in February, the GFA was so split on whether to sack the 45-year-old Serb that it requested a two-week delay to study the terms of his contract.
Last week, another decision was postponed as the GFA called a last-minute emergency meeting, with the top levels of the organisation still divided on whether to retain a man who took charge in January 2011.
Stevanovic has come under fire since his team were knocked out in this year's Africa Cup of Nations semi-finals by eventual winners Zambia, ultimately finishing fourth behind Mali.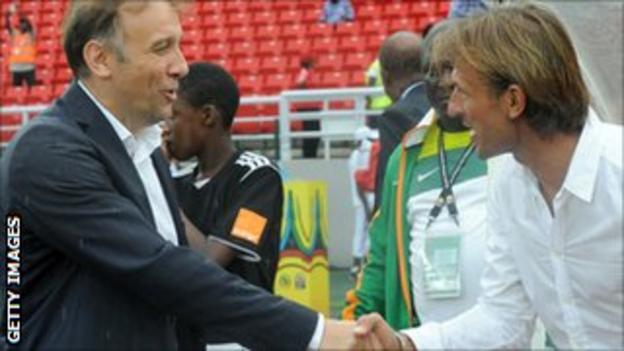 The former Partizan Belgrade coach was then due to attend a meeting on Tuesday - which he was unable to attend because of passport problems.
The issue of having no clear pages in his passport was swiftly resolved, allowing him to fly to Ghana on Thursday ahead of Friday's meeting.
Despite saying a 'final decision' would be taken this week, the GFA has once again delayed any decisive action on the Serb's future.
Should he continue in his post, the Black Stars coach's current deal expires in January 2013, the same month as next year's Nations Cup will be held in South Africa.
"We will keep the public posted on any developments following our meeting next week," added the GFA on its website.