Boston United win court case against Grimsby Town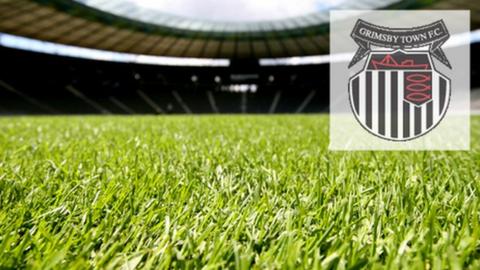 Boston United have won their court case with Grimsby Town, in a decision that could cost the Mariners up to £35,000.
Rob Scott and Paul Hurst left Boston in March 2011 and became joint-managers at Blundell Park shortly afterwards.
But the Pilgrims claimed the pair had breached their contracts and Grimsby had induced those breaches.
The judge ordered Town to pay £10,400 in damages, £10,500 in costs and £510 in interest, although court costs could take the total to £35,000.
Boston United chairman David Newton told BBC Lincolnshire: "We're pleased we won but disappointed it had to go to court.
"We didn't want to stand in their way, we just wanted to make sure if they moved on at a crucial time in the season that it was right for Boston United.
"We've been absolutely consistent in our view that we felt the managers were in breach of contract and that Grimsby Town induced that breach. Grimsby rejected that but fortunately the court found in our favour.
"But I wish Rob and Paul well in their future careers. The only issue I had was how they left Boston United and now this has been resolved, the matter is finished from my perspective."
In a club statement, Grimsby Town director John Fenty added: "Naturally we're disappointed with how things have turned out and we thought we had a strong case.
"The judge ruled our failure to name an agent at the time of Rob and Paul's appointment 'undermined our credibility' but we have never been asked to name that agent before now, nor has it come up in any previous discussions.
"We were made aware there were certain conditions in Paul and Rob's contracts at Boston and we abided by those conditions.
"When you take into account both sides' legal fees then we will be looking at a figure close to £35,000 and we will be expected to have to pay the full amount immediately.
"We have the funds to pay but that will have to come from another area and is something we will have to look into."