St Mirren rebuff takeover interest with link to Rangers

By Chick Young
Football Correspondent, BBC Scotland
Last updated on .From the section Football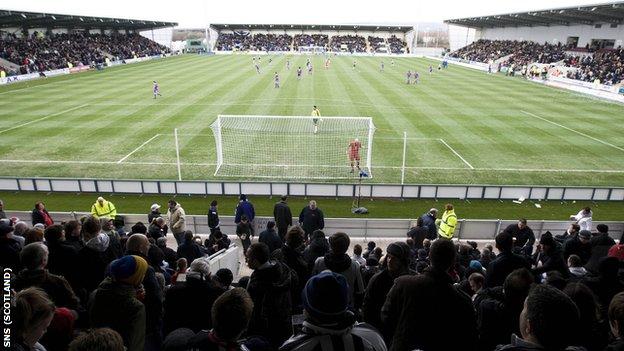 St Mirren have rejected an approach to take over the club by current director Ken McGeoch after it was made through Rangers' company secretary.
And Buddies chairman Stewart Gilmour hopes that the community-based group led by Richard Atkinson is moving closer to firming up their takeover.
Correspondence on behalf of McGeoch came from Gary Withey, who remains Rangers' company secretary after Craig Whyte's takeover of the Glasgow club.
The link left Gilmour uncomfortable.
"We've no proof that there was any proposed deal to take over St Mirren that would involve Rangers," he told BBC Scotland.
"But the whole matter immediately raised concerns from the consortium about the future of St Mirren.
"We were alarmed to see the approach came from the company secretary at Rangers, as their lawyer.
"We realised that they were representing Ken McGeoch and Paul Davies to buy us out and that immediately raised questions for us.
"They had asked for a list of things before even making an offer, which we found a bit uncomfortable and strange."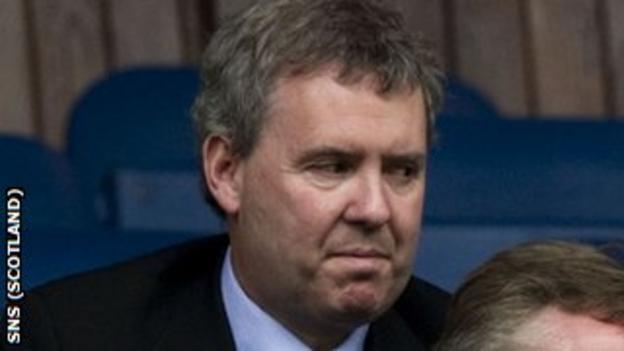 The approach came in January, the month before Whyte put Scottish Premier League rivals Rangers into administration.
The Scottish Football Association has since ruled that the London-based businessman is not a fit and proper person to own a football club.
However, Whyte is still insisting he remains and will remain Rangers' owner - and this week Sir David Murray said he regretted selling him the Ibrox club.
"I think the expression used this week by a man I respect highly is 'being duped' by somebody and we were trying to ensure that we were not duped by anyone who didn't have the right interests of St Mirren at heart," said Gilmour.
"To our knowledge, the deal had died a death.
"Yesterday afternoon, we received intimation for another London-based company, surprisingly enough, that they were going to be acting on behalf of them very shortly.
"Our agents in Glasgow have immediately responded, saying that the consortium does not believe it is in the long-term interests of St Mirren Football Club to be having any discussions and we don't wish to take any further the discussions with them."
Gilmour said that talks had intensified in the last 10 days with Atkinson and that it was hoped that the "fans' co-operative" could firm up its plans by the end of this month.
However, businessman McGeogh insisted that his own bid was not yet dead.
"Collyer Bristow, a well-known and highly respected firm of solicitors, were recommended due to their specialised expertise and knowledge of football clubs," he told BBC Scotland.
"My colleague, Paul Davies, and I worked with them for a number of months to advise and oversee our prospective bid for St Mirren.
"This relationship ended by mutual consent in February and we are now being advised by another firm of solicitors.
"We remain optimistic that a deal can be reached with the current board that will benefit St Mirren and bring long-term stability to the club."