Paulo Sergio says Hearts' criticism of players 'not helpful'
Last updated on .From the section Football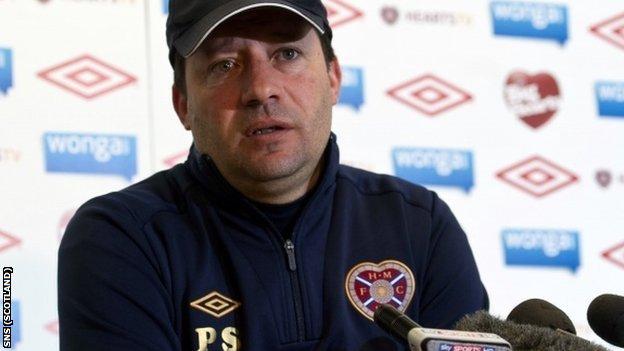 Hearts manager Paulo Sergio says criticism of his fringe players in a club statement has not helped his Scottish Cup replay preparations.
"I think it is one more thing that doesn't help," said Sergio, while admitting it is a frustration.
"I can say, yes. Some things are not in my control."
Last week's comments on Hearts' website came as the club admitted that player wages for March would be delayed.
Three consecutive months of similar delays led to members of Hearts' first team squad complaining to the Scottish Premier League in December.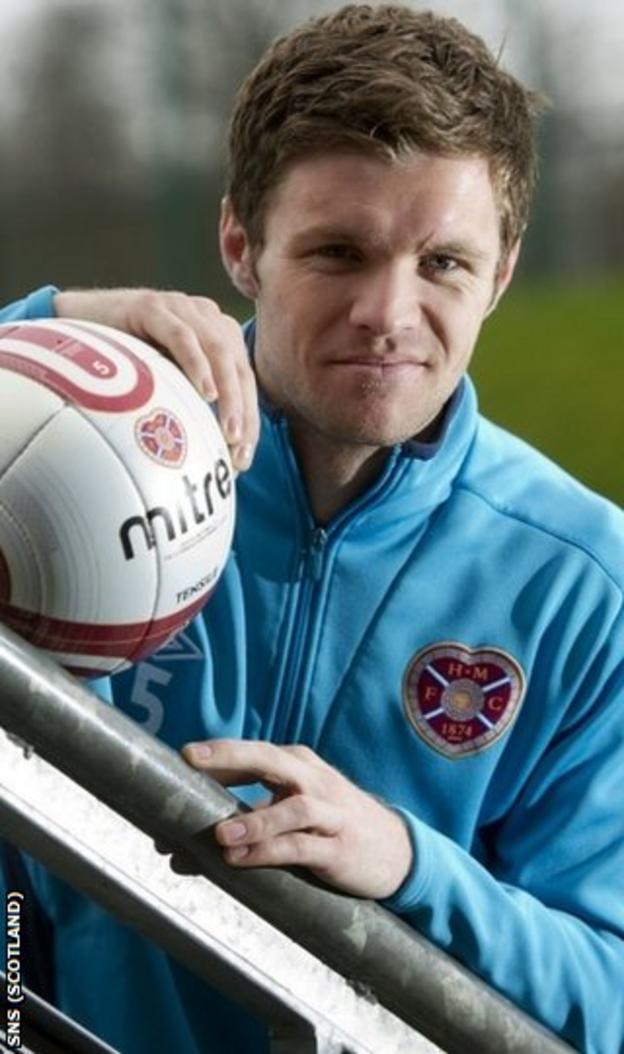 The club avoided sanctions from the league when wages were paid in January, but Sergio revealed that he has spoken to the players about the situation ahead of Wednesday's replay at St Mirren. And he says the squad have met again to discuss the latest delay.
"I know they had a meeting yesterday," said Sergio, "but I think the moment is to be focused on Wednesday's game and not thinking of other things.
"I work with facts and, if our board says to us it needs another 10-12 days, we have to believe that."
Sergio this month said that he was optimistic of staying at Tynecastle next season and that he has the support of owner Vladimir Romanov and the club directors.
"I don't have time to be thinking of all this," said the Hearts manager. "I am just so focused on Wednesday's game.
"Last week was the derby and now it's St Mirren that's in my head.
"In football, if we think in the long term, sometimes it is just losing time.
"We should be focusing on what we can control and right now I am focused on getting the guys on the pitch to do well in Paisley.
"I am not worried about my future. I am just interested about Hearts and the St Mirren game. My future? That comes naturally."
Darren Barr, who has been on the fringes of the first team this season, spoke extensively about his hopes of retaining his place in Hearts' defence, despite Marius Zaliukas being available again for the trip to Paisley.
However, he did not wish to comment on the club statement or Monday's players' meeting.
"I don't want to answer questions about that, especially before this big game," said the former Falkirk player.