Scottish Football Association quizzes clubs over contracts
Last updated on .From the section Football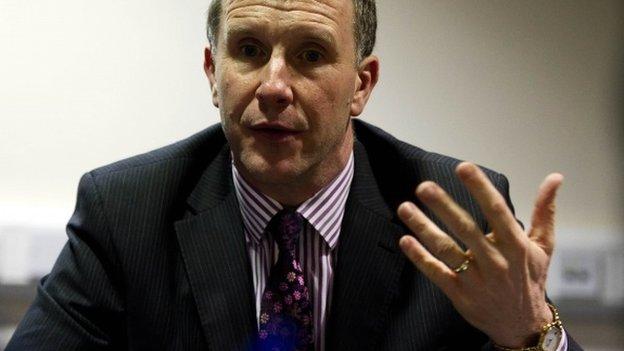 Scotland's 93 member clubs have been asked to make known any payments made to players not previously declared through official contracts.
The Scottish Football Association has confirmed it has written to them all following allegations surrounding Scottish champions Rangers.
It previously said it had no plans to have its own investigation into the Glasgow club.
The Scottish Premier League is presently carrying out its own probe.
The SFA would be the body that would hold any appeal should Scotland's top flight find that Rangers paid players outside their contracts during its inquiry, which is investigating deals back to 1998.
Its letter to all the clubs in the SPL, Scottish Football League and minor leagues was sent 11 days ago and asks them to declare that they have complied with Article 12 of the governing body's articles of association over the last 10 years.
The clubs have until Friday 6 April to send details of any contracts made to present or former players that were not previously lodged with the SFA.
Clubs are warned that they could be referred to the SFA compliance officer and could face disciplinary action if they have breached the governing body's rules.