Sir Dave Richards was 'wrong and misguided'- Scudamore
Last updated on .From the section Football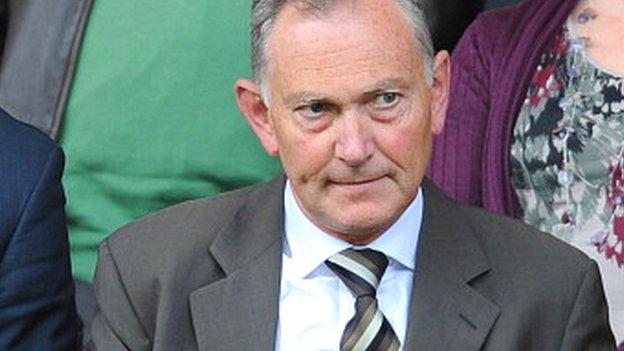 Premier League chief executive Richard Scudamore says chairman Sir Dave Richards was "wrong and misguided" for his controversial comments last week.
While in Doha for a conference, Richards suggested alcohol should be sold at the 2022 World Cup in Qatar.
The FA board member added that Fifa and Uefa "stole" football from England.
But, asked whether his colleague should be sacked, Scudamore said he was now "moving on" from the row, adding: "He's apologised sincerely."
He added: "The 20 clubs will decide when they've had enough of him, and of me.
"I'm in the same boat. We're employees of the 20 clubs."
Richards, appointed chairman in 1999, later claimed his comments were "light-hearted" and that he would write to Uefa and Fifa.
Scudamore, who has been chief executive of English football's top tier since 1999, added: "He knows who he may have offended. That's a reflection of the fact that he was wrong and misguided.
"It doesn't reflect the Premier League's views. It detracts from him and the Premier League's image but the reality is he's done his stint at the Premier League. He's done charitable stuff that never gets mentioned.
"I've had 15 years working for him. You know what you get with Dave. He's been great with the Premier League. I'm moving on."