Normalization Committee created to fix Gambian football
Last updated on .From the section Football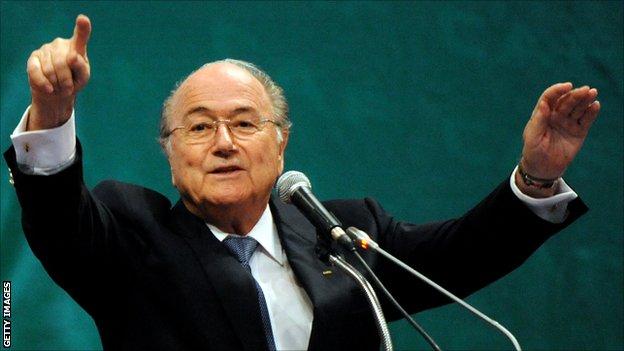 Fifa chief Sepp Blatter has instructed a Normalization Committee to address the crisis in The Gambia's football.
After meeting members of the sports ministry and an interim GFA in Zurich on Tuesday, Fifa has told officials to organise new elections by 30 September.
The move clears The Gambia to contest Africa's World Cup qualifiers in June.
Their Group C participation had been in some doubt given Fifa's disapproval of governmental interference in the running of an association - an action which has prompted international bans in the past.
Earlier this month, Fifa warned the Gambia of 'severe sanctions' if the actions against the GFA continued.
However, football's world governing body was satisfied by the answers it received from Sports Minister Alieu Jammeh and the ministry's permanent secretary, Mambanyick Nije.
"The Minister of Sports clearly indicated that the Gambian authorities did not want to interfere but rather assist the interested parties to overcome the present difficulties in order to continue to develop football in Gambia," a Fifa statement read.
In addition to Blatter, Tuesday's meeting in Switzerland was also attended by Fifa General Secretary Jérôme Valcke and Thierry Regenass, Fifa's Director of Development and Member Associations.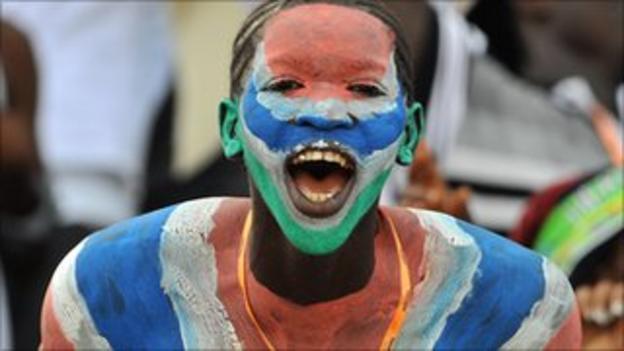 "The Fifa President welcomed the commitment of the Gambian authorities and stated that the Fifa Emergency Committee had tasked him to assist to solve the problems," the statement continued.
"As such, the Fifa President announced the nomination of a normalization committee comprising seven members, including Ousman Conateh as chairman and Omar Sey as vice-chairman.
"The tasks assigned to the normalization committee include the adoption of new statutes in line with Fifa recommendations and the organization of the elections of a new board according to the new statutes."
Members of the Normalization Committee will not be able to contest the next GFA elections, Fifa added.
The Normalization Committee's chairman, Conateh, is the GFA's honorary life president, while Sey is a former president of the Gambian body.
In addition to clearing the Scorpions to contest their World Cup qualifying group against Morocco, Ivory Coast and Tanzania, Fifa's decision also allows Brikama United to contest the African Champions League.
The local side are set to face title-holders Esperance of Tunisia this weekend in a prestigious encounter.
Problems in the GFA began after the national team lost 2-1 at home to Algeria in last month's opening leg of a 2013 Nations Cup clash, with the return game scheduled for 15-17 June.