Zifa to protest to Caf about FC Platinum treatment
By Steve Vickers
BBC Sport, Harare
Last updated on .From the section Football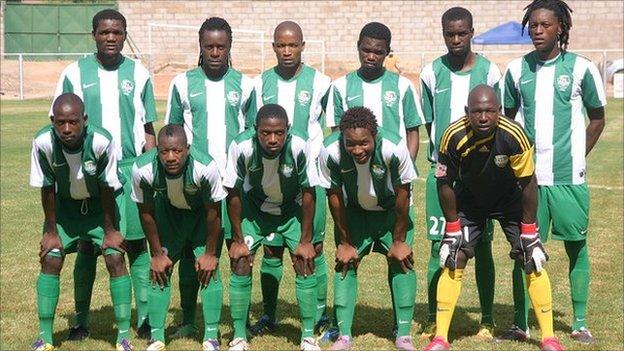 Zimbabwe's FA (Zifa) is accusing the Confederation of African Football (Caf) of 'double standards' over its decision to bar FC Platinum from using its home ground in the African Champions League.
FC Platinum will now play Sudanese club El Merreikh in Harare instead of the mining town of Zvishavane on Saturday.
Caf says the nearest suitable hotels are too far away from the match venue.
Zifa is accusing Caf of bias, alleging that rules are often flouted when its clubs and national teams play away.
Caf communications director Suleiman Habuba has denied that the African football body is unfair in its treatment of member countries, but Zifa is set to complain in any case.
"We will make a proper complaint to Caf - it is double standards," Zifa chief executive Jonathan Mashingaidze told BBC Sport.
"Last month Zimbabwe played away to Burundi and there was no water nor electricity in the hotel, but Caf didn't order Burundi to play the match somewhere else.
"It's the same with our clubs in Caf competitions. They have often been made to travel more than 200 kilometres by road, against Caf regulations, and we were only asking Al Merreikh to travel 95 kilometres."
FC Platinum had upgraded their Mandava Stadium extensively for their maiden Champions League campaign, and it had been approved by Caf for their first round victory over Green Mamba of Swaziland.
But after discovering that the nearest suitable hotels are 95 kilometres away in the city of Masvingo, Caf said that FC Platinum must find an alternative venue.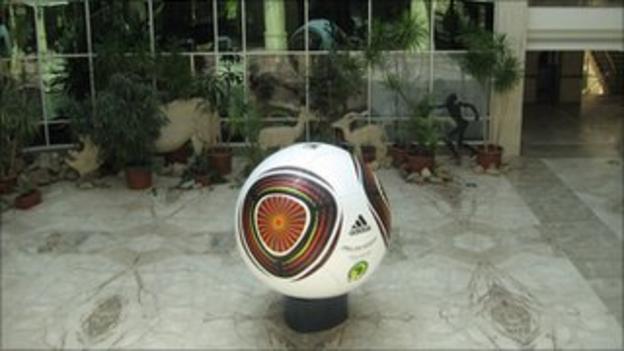 Zifa then offered to fly El Merreikh from Harare to an airstrip in Zvishavane, but Al Merreikh refused to accept the arrangement as they wanted to use commercial flights rather than chartered ones.
"Caf is letting us down, we are trying to spread the game beyond the big cities," said FC Platinum secretary Phillimon Muvengwa.
"Our stadium cost us a lot, it's built to Fifa standards and is one of the best in Southern Africa and even has air conditioning in the changing rooms.
"We believe that we will be back playing there in the next round of the competition."
Despite being unable to comment on the individual case, Caf's Habuba has rejected any allegations of bias.
"Caf is for 53 countries, they own the organisation," he told BBC Sport.
"We have a general assembly every year, and it is a platform for members to raise their concerns. We have no bias against Zimbabwe - Zifa is a member of Caf and we even have Zimbabweans working at Caf."
Caf rules state that if a visiting team is required to travel more than 200km from a capital city to the match venue then the journey must be made by air, but the regulations do not specify how close the team's hotel should be to the match venue.