Joey Barton disappointed at being booed by QPR supporters
Last updated on .From the section Football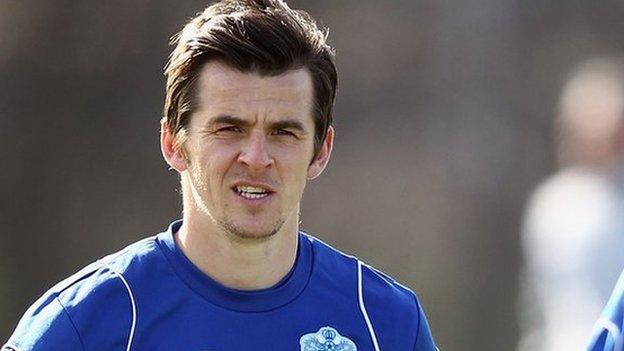 QPR captain Joey Barton has criticised fans who booed him during the 3-2 win over Liverpool - but admitted it was the worst he has played in his career.
Some supporters cheered when Barton was substituted with just over an hour gone, with QPR one down, before scoring three in the last 13 minutes to win.
"Disappointed with fans booing, we're meant to be in it together," Barton said on social networking site Twitter.
"They won't break me, guaranteed. I've been through much worse."
The 29-year-old has been struggling to find his best form since joining QPR from Newcastle on a free transfer in August 2011.
"Form is temporary, class is permanent. I was awful tonight. Worst I've ever played in my career," he added.
"But we won . . . and that's the most important thing. Onwards and upwards."
With Barton off the field, QPR recovered from two goals down to claim victory at Loftus Road, the winner coming from his replacement Jamie Mackie.
QPR manager Mark Hughes said Barton is too thick-skinned to be troubled by criticism.
"Joey was not having the best of times," said Hughes. "It was unfortunate that maybe a few felt the need to possibly boo him, but Joey is very strong, as we all know.
"He won't let it affect him and will play a big part in what we do from now until the end of the season.
"Tonight was not his night, but there will be other nights."