Fifa & Uefa reach deal with Europe's top clubs
By Matt Slater
BBC sports news reporter
Last updated on .From the section Football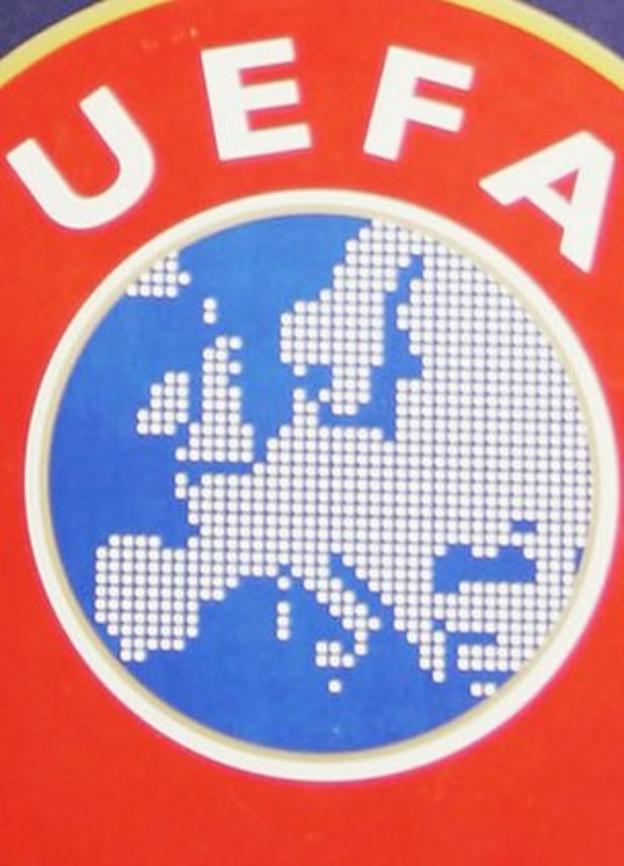 Europe's leading clubs signed a six-year peace deal with Fifa and Uefa at the latter's annual congress in Istanbul on Thursday.
The landmark agreement gives the clubs greater insurance cover for their players on international duty, a bigger slice of the revenues from the European Championships and more say in the sport's running.
"Today is an historic day for football," said European Club Association [ECA] chairman Karl-Heinz Rummenigge.
"With this agreement, Uefa clearly recognises the importance of clubs and the significant contribution they make to the success of international football.
"The agreement reflects an improved balance between international and club football and is a great success for the European football family."
Rummenigge, whose ECA represents 201 of the most powerful clubs from 53 countries across Europe, also heralded the reduction in the number of international games.
In a major win for the clubs, the two-year qualifying period for the 2014 World Cup will be comprised of nine "double-headers" - games on a Wednesday and Saturday, for example - with no "single-date" friendlies, which means the end of the friendlies at the beginning and end of the European club seasons.
But it is the greatly improved insurance offer from Fifa and Uefa that the ECA's members will be most pleased about, as it is the product of a concerted lobbying effort.
Rummenigge is also the chief executive of Bayern Munich and the German giants were left incensed when winger Arjen Robben was injured playing for the Netherlands at the 2010 World Cup in South Africa.
Fifa boss Sepp Blatter told the congress that the governing body would now insure every player in all international matches "for the best interests" of the game.
The clubs can also look forward to a share of an additional 100m euros from Uefa's revenues at this summer's Euros in Poland and Ukraine.
And that figure increases to 150m euros when the tournament is played in France in 2016.
What Uefa gets in return for all these concessions is the topic of some debate but the prime motivation must be to maintain ECA support for the organisation's Financial Fair Play initiative, which comes into force next season.