Bolton's Fabrice Muamba still faces 'long recovery'
Last updated on .From the section Football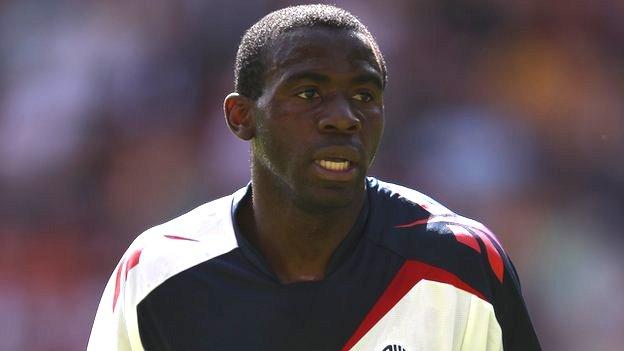 Bolton midfielder Fabrice Muamba still faces a "long period of recovery" after suffering a cardiac arrest during last Saturday's FA Cup tie at Tottenham.
The 23-year-old, who collapsed on the pitch during the quarter-final at White Hart Lane, remains in intensive care.
A family statement read: "Even though Fabrice has made great progress he is still in intensive care.
"He still has a long period of recovery ahead. He has asked that you please keep him in your prayers."
Muamba's fiance Shauna Magunda and father Marcel Muamba also added in the statement: "We would like to firstly thank God for answering our prayers.
"Thank you to everyone for the love, prayers and support over the past few days. In particular we owe an enormous gratitude to the Bolton and Spurs medical teams for their quick reaction on Saturday, and the fantastic team here at The London Chest Hospital."
Medics have been amazed at Muamba's recovery, with Bolton Wanderers club doctor Jonathan Tobin saying the player was "in effect dead" for 78 minutes following his on-field collapse.
Bolton will play their game against Blackburn on Saturday when fans of the club in the lower tier of the Nat Lofthouse stand will create a mosaic to show support of Muamba during a period of applause.
The mosaic will spell out 'Muamba 6'.