Banyana Banyana is a work in progress as Olympics loom
By Solomon Izang Ashoms
BBC Sport, Johannesburg
Last updated on .From the section Football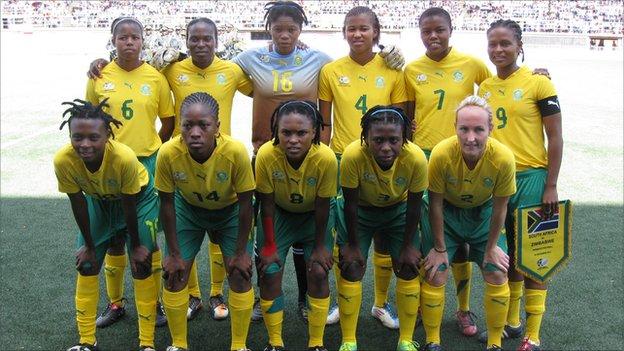 With four months to go before they make their Olympic Games debut in London, the South African women's team needs to show signs of improvement.
Victory over Ghana recently, followed mixed results against New Zealand, South Korea and Northern Ireland.
Banyana Banyana, as they are known, have been in a training camp in Stellenbosch since January.
Head coach Joseph Mkhonza has highlighted areas of weakness, but is confident the team will be ready.
"We have camp from now until the Olympics so we are still building and we are not there yet," he said.
"We have preparation games to help us work on our weak points and shortcomings. We want to go to the Olympics and make a statement."
Banyana Banyana will be joined by Cameroon as Africa's representatives at the Olympic Games.
Mkhonza is aware that his team struggles to convert the many chances they create. He also notes that retaining possession of the ball is a concern.
Banyana Banyana skipper, Amanda Dlamini, believes the problem lies with their eagerness in front of goal.
She said: "There's a lot about our game that we have to look at and correct. We lose ball possession because we are in a rush to score goals."
South Africa's win over Ghana's Black Queens was a narrow one. They triumphed 5-4 on penalties, after the match ended 1-1.
The Black Queens were using the fixture as preparation for their Afria Women's Championship qualifier against Cameroon in May.
And Kuuku Dadzie, the Black Queens' coach, was happy to offer Banyana Banyana a little feedback.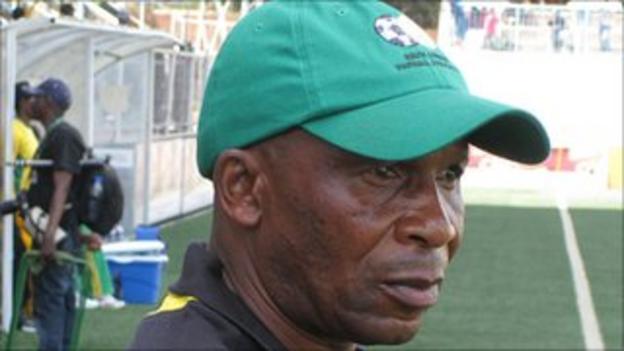 "I would advise them to focus on their condition, physical fitness and speed," he said.
"Then they will be able to compete with European teams."
South Africa coach Mkhonza has international friendlies lined-up against European opposition, after which he will have a clearer idea of the progress his side has made.
Last word goes to Ghana boss, Dadzie, whose comments may offer Banyana Banyana a much-needed lift ahead of their Olympics debut.
He explained: "Technically and tactically, South Africa is ok. With good training and motivation the team will gel and go places."