Thomas Rogne defends Celtic's big-game mentality
Last updated on .From the section Football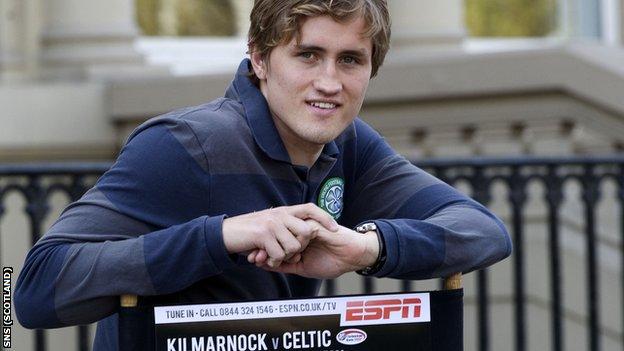 Thomas Rogne insists Celtic do not lack the mentality for big occasions despite consecutive high-profile reverses.
Defeat in the Scottish Communities League Cup final was followed by a loss in the Old Firm derby that prevented his side sealing the league title.
"We played big games before, we won them, so I don't think it's a mental thing," said defender Rogne.
"Going into big games is not a big problem for us. It is something we all look forward to."
Rogne, though, found it difficult to explain why a side that had gone so many games in a row without defeat went down 1-0 to Kilmarnock at Hampden Park and then 3-2 to Rangers at Ibrox.
"Sometimes it happens in football, you lose important games," said the Norwegian. "It is part of the game.
"Of course, everyone wants to rewind the game in their head and we've been doing that for the last few days.
"But sometimes it just happens in football.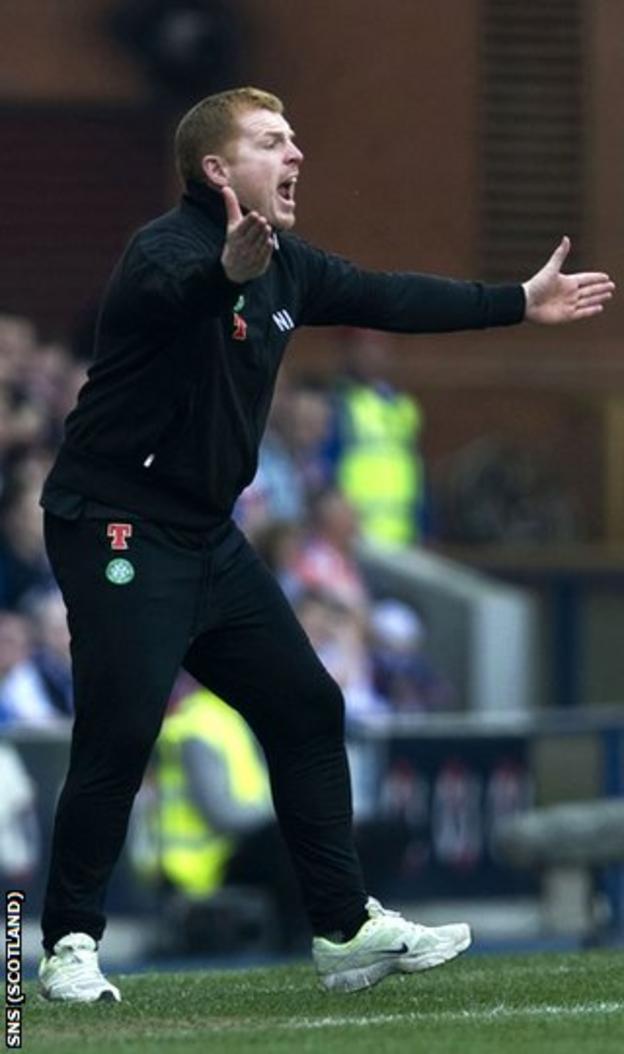 "We won a lot of games in a row, big games as well, and you lost two games in a row - it happens."
However, Rogne insists that Celtic will cope even if manager Neil Lennon receives a touchline ban after being sent from the dugout during the defeat by city rivals Rangers.
Lennon has been issued with a notice of complaint by the Scottish Football Association's compliance officer relating to alleged misconduct at Ibrox.
After complaining at half-time to Calum Murray in the tunnel about the referee's performance, the Celtic manager was ordered to the stand but watched the second half from the media room.
"To be honest, I didn't even notice that he was sent off," admitted Rogne.
"In those games, you don't really hear anything that people say because it is all loud anyway.
"When I looked at the bench, I saw that he wasn't there, but it's something the players have to deal with.
"We have to deal with the situations out there anyway, so it doesn't make too big of a difference."
Lennon has until next Tuesday to respond to the SFA and Rogne hopes the manager will not be hit with a touchline ban.
"Of course that's a disappointment for everyone," he said.
"We want to have our leader on the bench - that's important for everyone.
"If that's the case, it's something we have to deal with and I think we will deal with it quite well."