Governments failing to protect sport from crime - Security head
By Matt Slater
BBC sports news reporter
Last updated on .From the section Football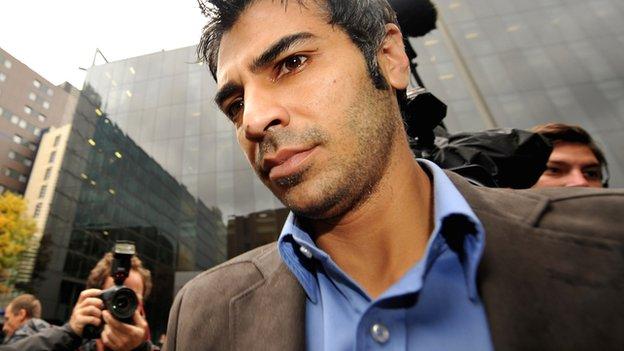 Governments are failing in their responsibility to protect sport from organised crime, says the man who set up world football's response to the threat of match-fixing.
Chris Eaton leaves his job as Fifa's head of security next month to take a new role at the International Centre for Sport Security (ICSS).
Eaton has repeatedly warned of the threat to sport from illegal gambling.
But it is a message he feels is still being ignored by governments.
"Sports are not designed for investigating criminals," Eaton told BBC Sport.
"They are set up to discipline their own people - players and officials - but only governments can deal with this influx of rapacious criminality.
"Sports have stepped in to fill this space because governments have failed to address it."
Eaton, who came to Fifa from Interpol, says the biggest threat comes from South East Asia, where unregulated gambling accounts for the vast majority of the global betting business.
"Illegal gambling has reached endemic proportions and you have to be cautious about any league, no matter how big or popular," the former policeman from Australia said.
"The fact is the amount of money that can be made in gambling, particularly in Asia, is huge and that is the attraction for criminals.
"You need a global approach. Governments must work collectively to take control of the industry. It is the primary cause for criminal interest in sport."
Eaton, who starts at the Qatar-based ICSS in May, also voiced a word of caution ahead of London 2012.
While acknowledging the market for Olympic betting is relatively small, and welcoming the recent steps announced by the International Olympic Committee and UK government, Eaton said nobody should be complacent about the risks.
"The arrangements are sensible but they only deal with gambling that takes place in Britain. That is not where the majority of betting takes place," he said.
"The vast majority takes place in South East Asia, that's where the arrangements need to be made."