Aaron Wildig playing for contract at Shrewsbury Town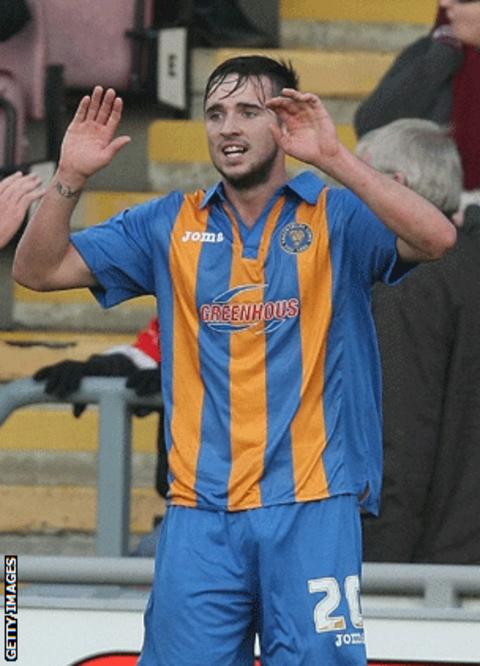 Shrewsbury Town midfielder Aaron Wildig has targeted making his loan deal from Cardiff a permanent one.
After replacing the suspended Jon Taylor, Wildig impressed in Tuesday's abandoned game with Port Vale.
"It's been hard, training and not playing in the last 10 games or so," Wildig told BBC Radio Shropshire.
"But things can change so quickly. I know I've got more to give and I'm hoping Graham Turner sees something in me. I'd jump at a contract chance."
Wildig, whose initial loan in November was extended for the whole season in January, had almost become a forgotten man at the Meadow.
"It was a bit depressing at times," he admitted, "But I kept at it, coming in for double training sessions, making sure I kept fit.
"Now I'm hoping I've done enough to play against Aldershot on Saturday."
Wildig is expected to continue in the Shrewsbury midfield for the suspended Taylor.
The midfielder believes that the disruption of the Port Vale game - abandoned due to an electrical fire under the East Stand - has been put to one side.
"It's business as usual for everyone," he said. "We can still win promotion - starting with a good team performance and three points against Aldershot."