Steve Fletcher says Plymouth move has 'reignited' his career
Last updated on .From the section Football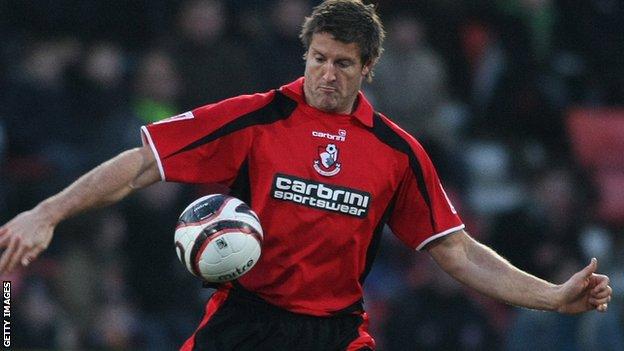 Steve Fletcher says his loan move to Plymouth Argyle from AFC Bournemouth has "reignited" his career.
"It's re-ignited my career a little bit," Fletcher told BBC Radio Devon.
"I wasn't in at Bournemouth for whatever reason and hopefully I can come down here and play a big part."
Fletcher missed out on making his debut in the 0-0 draw at Northampton due to injury but is fit to face Bradford at Home Park on Saturday.
And the striker, who has played more than 800 games, says the squad is good enough to stay in the Football League.
"Everyone around Plymouth Argyle has got to stay positive and that reflects on the players on the pitch.
"I'm a positive person, I came down here because I can help Carl and Plymouth Argyle stay up.
"It's a big place, a big club, it shouldn't be in League Two, but we are where we are and we've got to deal with the situation at hand.
"We've got to address what's happening right now and I do believe we've got the players to do that."
And Fletcher revealed that the Plymouth manager relentlessly pursued him in his successful bid to bring him to Home Park.
"I said no to a few clubs but I believe if you're going on loan to a club at my age you have to have some affiliation to the club you're going to.
"My affection is for Carl, I do like Plymouth as a club, don't get me wrong.
"I had three or four other clubs and I said no to them because I didn't feel I really needed to go out on loan, but Carl kept phoning me and phoning me.
"Carl doesn't take no for an answer, he never did as a player so he's not going to as a manager."