Simon Clegg defends Ipswich Town EPPP choice
Last updated on .From the section Football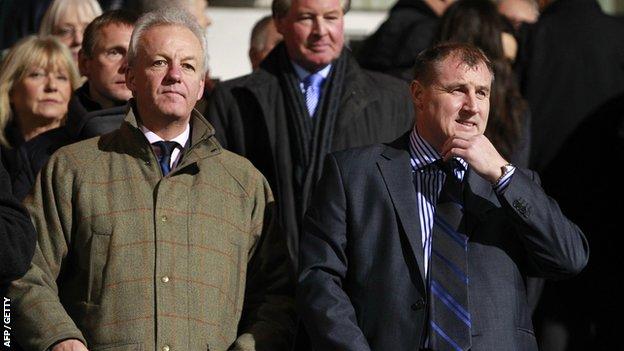 Ipswich Town chief executive Simon Clegg has defended the club's decision to aim for Category Two status under the Elite Player Performance Plan.
Ipswich Town Independent Supporters' Trust submitted a petition signed by 5,000 names to Clegg, demanding Town apply for Category One.
Clubs in Category One have stronger powers to poach youngsters from teams operating in lower ranked categories.
"This decision was not taken lightly," Clegg told BBC Radio Suffolk.
"This has been a huge piece of work. But it has to be driven from the head, not from the heart."
EPPP, which will be introduced next season, is a revamp of English football's academy system.
It guarantees more funding for the youth set-ups of lower league clubs, but abolishes the tribunal system used to set values when clubs cannot agree a transfer for homegrown youngsters.
Town have built a reputation for producing young talent, with Darren Bent, Titus Bramble and Connor Wickham among those to come through the ranks.
But Clegg has argued the costs involved with Category One status are not viable for Ipswich, who would need to improve their facilities in order to meet the required standards.
"I am far from convinced that the minimum level of investment for Category Two, which is £960,000 a year, can actually be achieved," he said.
"I think that we will need to be spending considerably more than that to achieve Category Two status.
"For Category One it is a minimum investment of £2.35m, rising by £50,000 a year for the next four years.
"The level of additional investment required for Category One, we don't feel can be justified at this time."
Carl Day, chairman of Ipswich Town Independent Supporters' Trust, disagreed with the club's decision.
He said: "I think it's a very, very sad day for Ipswich Town. The club has been built around the youth over the years.
"For example, the last 10 years the youth academy's been responsible for bringing in over £30m of revenue and it didn't cost £30m to run it. To me it's a very short-term view point."