Stiliyan Petrov: Geoff Thomas on his battle with leukaemia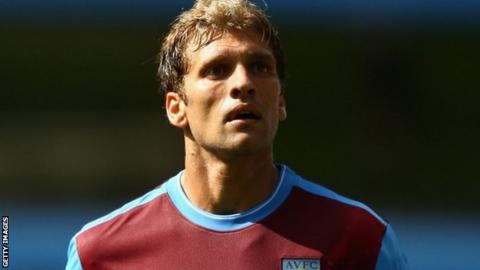 It was horrendous to hear the news about Stiliyan Petrov.
I was 37 when leukaemia struck me down in 2003 - it was a bolt out of the blue.
The first couple of days was a complete shock. It felt like I was in a dark tunnel. But it was the time to take in as much information and listen to professionals, doctors and nurses to see how to go forward. I put my trust and life in their hands.
My condition - chronic myeloid leukaemia - was slightly different to the acute leukaemia that Petrov has been diagnosed with.
The cancer I had gave me a bit more time to work out what lay ahead. It becomes very black and white.
At first, I was given three months to live and then with treatment, it was extended to three years. I was then able to have a successful stem cell transplant.
What goes on in the next couple of days is important for Petrov.
With it being acute, it's a more aggressive form of leukaemia which is common in his age group. The treatment starts as soon as you go into hospital and there will be people running around him.
He seems to be such a delightful guy. I'd like to wish him and his family all the best.
This country is a leading light when it comes to research into blood cancers.
He's a fit young man and everyone will give him the best chance and put him on road to recovery as soon as possible.
The success rates are getting better and better every year. We should never stop campaigning for better treatment and funding. When stories like this hit the news it highlights the cause.
I'm always at the end of the phone for anybody with this illness.
Geoff Thomas was speaking to BBC World Service and BBC Radio 5 live.