Rangers: 'Best and final offers to be submitted by Wednesday'
Last updated on .From the section Football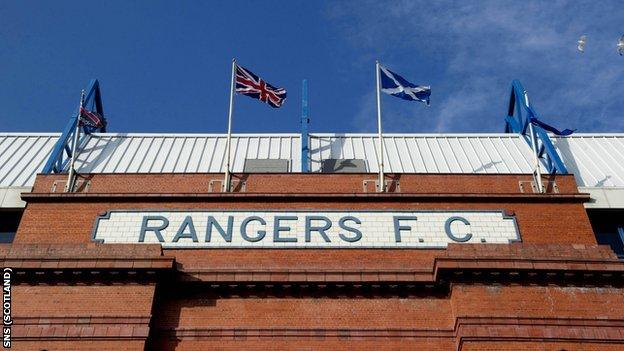 Rangers' administrators have asked three prospective buyers to submit "best and final offers by Wednesday".
A successful bidder is likely to "require a period of exclusivity".
The Blue Knights, a US group fronted by Club 9 Sports and a consortium from the Far East are understood to be the three bidders invited to submit final offers.
Duff and Phelps say the had removed "previous uncertainty".
Lord Hodge declined to rule on whether Rangers can rip up its £30m season-ticket deal but denied Ticketus preferential treatment as creditors.
David Whitehouse, of Duff and Phelps, said: "It would be inappropriate for us to comment on the merits of individual bids but, in general, several parties have pursued their declared interest in the club and five bids submitted have been subject to greater scrutiny.
"We fully understand the desire of supporters to see the bidding process concluded as soon as possible and have asked three bidders to submit best and final offers by Wednesday 4 April.
"It is likely that a successful bidder will require a period of exclusivity to commit to final due diligence thereafter.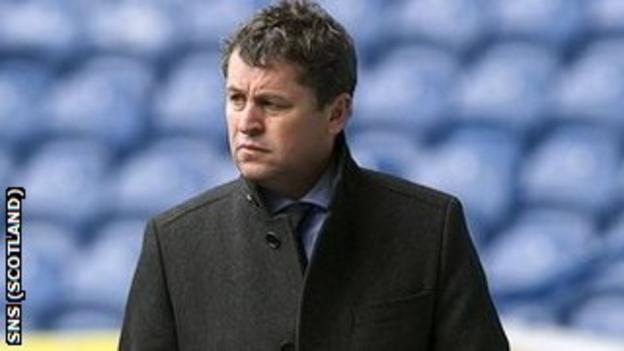 "Bids have inevitably been the subject of widespread comment and speculation but at this stage it would be unwise to perceive any particular party to be a preferred bidder, and the bidding process remains open for all parties until 4 April."
The Blue Knights, led by former Rangers director Paul Murray, made their interest in taking over the club public at an early stage of the administration process, which began on 14 February.
Ticketus have been involved with the Blue Knights, though Murray indicated he would be willing to proceed without the ticket firm if necessary.
Around £24m was invested in Rangers by Ticketus in return for future season ticket sales with the amount deposited used as part of Craig Whyte's takeover in May 2011.
Duff and Phelps were keen to have the right not to honour the agreement with Ticketus.
"The direction from Lord Hodge in the Court of Session in Edinburgh last Friday clarified important issues relating to the status of the arrangement between Ticketus and Rangers Football Club and our powers as administrators in relation to contractual rights," added Whitehouse.
"This has allowed the bidding process for the club to move away from the previous uncertainty the issue caused.
"The direction has also enabled us to have intensive and constructive discussions throughout this week to confirm the levels of interest and the structure of any offers."
Brian Kennedy, the owner of Sale Sharks, had his bid rejected earlier this week while a group from elsewhere in the UK had also expressed interest in buying the club.