Businessman Mo Chaudry critical of Port Vale bid process
Last updated on .From the section Football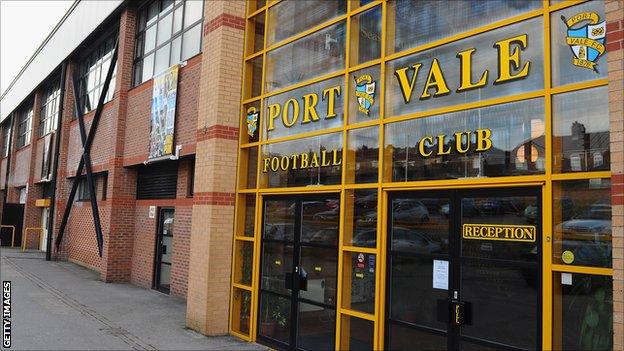 Prospective Port Vale buyer Mo Chaudry has spoken out against the club administrator's policy of allowing potential bidders to remain anonymous.
With the deadline for takeover offers set for Monday afternoon, Chaudry insisted the approach is not usual business practice.
"I'm dumbfounded by all of this," he told BBC Radio Stoke.
"Surely we're not in a normal business when you keep things behind the scenes in a cloak and daggers scenario."
Administrators Begbies Traynor have said they were expecting five bids for the club to be made before Monday's deadline, but Chaudry maintained potential bidders should be obliged to make themselves known to supporters.
He said: "Surely it's in everybody's best interests for those people to come out, discuss their plans and strategy and their commitment to the future of the club.
"The fans should be able to make some sort of judgement call on the credentials on the individual and what their real motives are for the club.
"If they were really interested in the club then why didn't they show their hand 18 months ago, or 12 months ago, when they had an opportunity to try to make a change?"
Having been involved in a failed takeover bid in 2010, Chaudry is keen everybody learns lessons from the past.
"I'm surprised that the fans have accepted the position of the administrator and that is that these people want to stay anonymous.
"The so-called pie in the sky investment didn't materialise [in the past] and that resulted in the club going bust, do we really want to have that same thing happen again?"