Club 9 Sports says it will not be bidding for Rangers

By Chris McLaughlin
Senior Football Reporter, BBC Scotland
Last updated on .From the section Football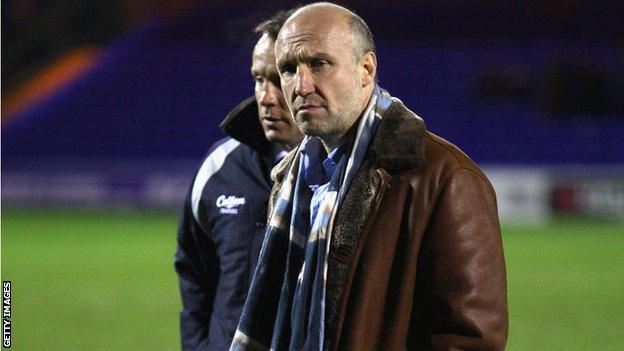 Club 9 Sports has distanced itself from bidding for Rangers as Brian Kennedy and the Blue Knights consortium prepare themselves for Wednesday's deadline.
Rangers' administrator is expecting four or five bids for the Scottish champions by 1700 BST.
Former director Paul Murray's Blue Knights and Sale Sharks owner Kennedy are expected to be two of them.
But Club 9 Sports said in a statement that it "will not be bidding for control of Rangers Football Club, plc".
"We can confirm that representatives of Club 9 Sports have been involved with investigating, analysing and considering a potential purchase of Rangers Football Club, plc, on behalf of a group of interested parties from the US and UK," it said on its website.
"However, at no time has Club 9 Sports itself offered a bid to acquire the club. Our role has been as a member of a proposed consortium.
"We can also confirm that we have not met with, spoken to or otherwise been associated with Craig Whyte in any way."
Current owner Whyte, who bought an 85% stake in the club for £1 in May and who last month took legal steps designed to strengthen his control of the club's parent company, stresses that he would not be difficult to deal with for any of the bidders.
Administrator Duff & Phelps has confirmed that it is investigating the consequences of liquidation and has started negotiations with the Scottish Premier League, the Scottish Football Association and Uefa in anticipation of the formation of a so-called newco Rangers should that course of action be followed by a new prospective owner.
Two of the likely bidders are considering the newco route as well as a company voluntary agreement, reached with current creditors, while two others are exclusively going down the CVA route.
Kennedy had his initial bid rejected last week but is so keen for it to go down the route of a CVA that he is poised to re-enter the race if he believes that Rangers are heading for the newco option.
"The bid from Club 9 Sports scares the living hell out of me," he told BBC Scotland speaking about the company that has been involved in failed bids to invest in Tranmere Rovers and Sheffield Wednesday.
The Blue Knights has broadly agreed a deal with Ticketus, to whom Whyte sold several years of future season ticket sales before putting the club into administration, to wipe £17m off the club's debt.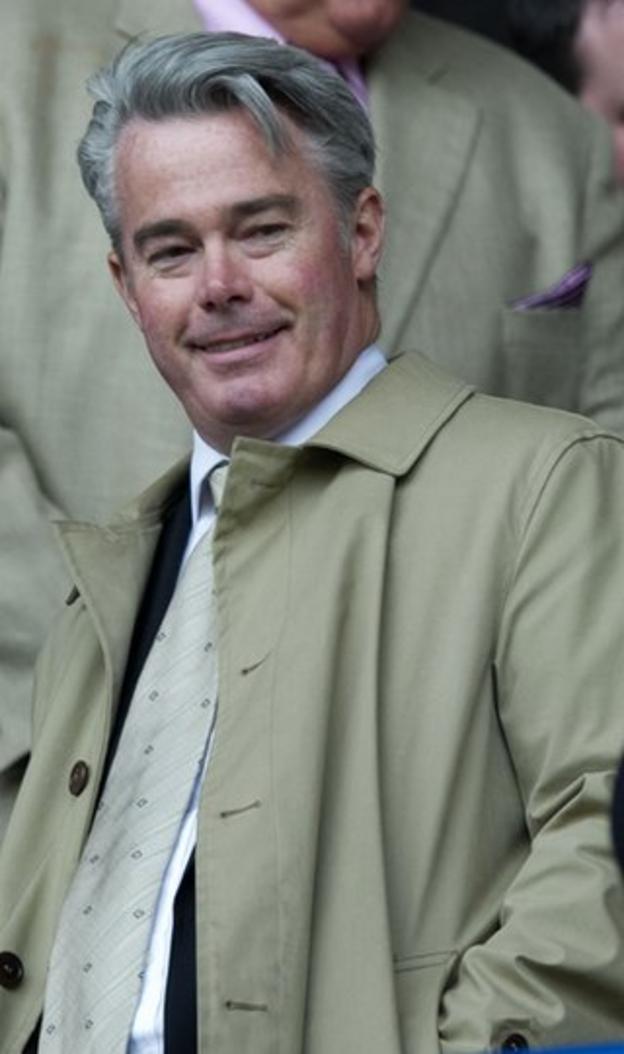 Murray will continue negotiations overnight with the aim of having Ticketus as part of its offer.
A consortium from Singapore are the other known bidders, while another UK-based consortium appeared to have dropped out the running last week, but the administrator appears confident that Whyte will deal with any of them despite suggestions of differences with Murray.
"What I am told today is that those parties who we are still in negotiation with who are discussing a CVA, none of those parties are coming to me and saying they haven't been able to agree a transfer," said joint administrator David Whitehouse.
"Those which are conditional upon a transfer of his shares, as I understand it, he has agreed with them.
"As we sit here today, he is not being a barrier to the Blue Knights deal.
"At the moment, we would expect four bids to come in and possibly a fifth.
"We have had quite detailed conversations with those parties over the last week and particularly the last 48 hours.
"We want to conclude a process so that we can be in new ownership by the end of the season.
"While there are a number of different options to achieve that, all would involve the continuation of the football club as a business."
Whitehouse stressed that even liquidation would not mean the closure of the club, which would simply continue to operate as a new entity.
"To achieve that, you would obviously need SFA, SPL and, to a lesser extent, Uefa agreement and buy-in and we have been in dialogue with all those parties," he said.
"What we have also discussed with interest parties is the concept of a hybrid of both whereby they could buy the business into a newco but trade it through the existing company to preserve the SPL share."
Duff & Phelps announced that it will produce an interim report and statement to Rangers' creditors on Thursday.
Creditors will be able to vote, via Rangers' website, following a meeting held through correspondence on the measures taken and proposals being made by the administrator, which points out that a full CVA might be required later in the sale process.
Meanwhile, Rangers have applied to Uefa for participation in its competitions - the Champions League and Europa League - next season despite having missed the 31 March cut-off for securing a licence and being told there would no extension granted.