Ken McGeoch welcomes St Mirren shareholders meeting
Last updated on .From the section Football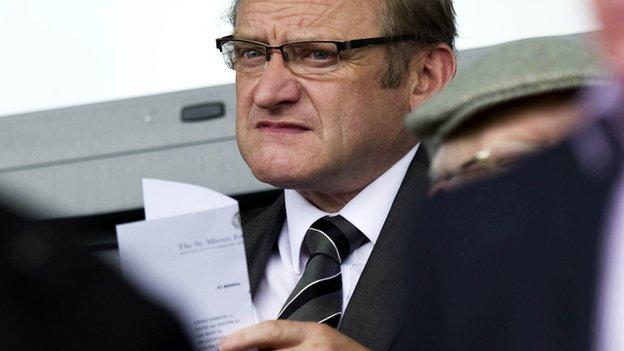 St Mirren director Ken McGeoch welcomes giving shareholders the chance to debate his position after he rejected the board's demand that he resign.
The Paisley club has called an extraordinary meeting for 3 May.
They are unhappy at McGeoch's use of Rangers' company secretary during his failed takeover bid for the Buddies.
"I honestly believe the shareholders have a right to attend a meeting on such an important part of the football club's business," said McGeoch.
McGeoch, who holds just under 10% of the club's shareholding, insists there was no conflict of interest and that he does not plan to resign before the egm, although he is prepared to sell his shares.
"I'm quite prepared to go," he told BBC Scotland's Sportsound programme. "If the shareholders - and that includes the selling consortium - decide I should no longer be a director then I have to accept that.
"It's got to the stage where I would go. I'm not here to cause problems for the club."
The four directors in St Mirren's selling consortium, which includes chairman Stewart Gilmour, have accused McGeoch of a "serious breach of trust".
It follows a meeting in the St Mirren boardroom with lawyer Gary Withey, then of London-based firm Collyer Bristow and also Rangers' company secretary, over his plans for a takeover deal.
"We have done nothing wrong whatsoever," said McGeoch. "This has been completely transparent. This was an above-the-table deal.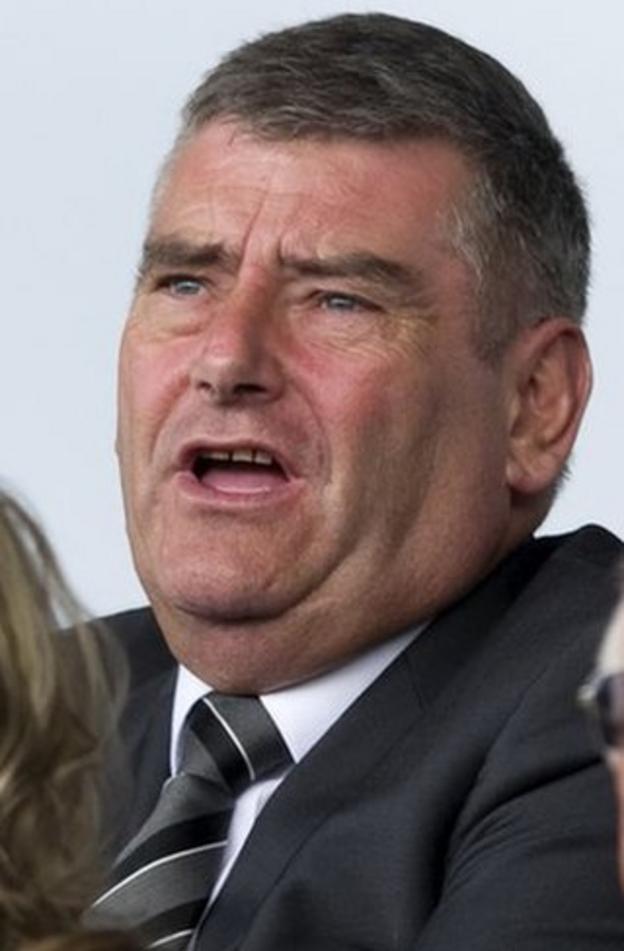 "The meeting on 25 November was pre-arranged. We emailed the club and the email actually specified Gary Withey's name on it and, on the day, we had directors join us.
"Personnel documents about the club were never given to Gary Withey. This was an overview meeting."
Withey, who helped Craig Whyte complete his Rangers takeover, left Collyer Bristow shortly after the Ibrox club went into administration on 14 February and McGeoch soon ended his partnership with the law firm.
"We asked the bankers to check out to make sure there was no conflict of interest and we have a written statement to say there was no conflict of interest," he said.
"We were given the names of three or four firms of solicitors. I do a lot of business in London and the team of professional advisers were all mainly based in the London area.
"It was considered a reasonable move to appoint Collyer Bristow since they had done the Rangers deal and were knowledgeable about the game in Scotland. They felt it may push the deal through quicker.
"When it came to February and whatever was happening at Rangers started to come out, we became nervous about the situation."
McGeoch and his partner in the takeover proposal, Paul Davies, earlier firmly denied any association with Whyte.
Gilmour had pointed to the existence of an email showing Davies had arranged a meeting with Rangers' owner.
However, McGeoch insisted that was over a separate matter pertaining to a community gym at Rangers and had nothing to do with their bid for St Mirren, adding that the meeting never took place.