Crawley Town strip Pablo Mills of captaincy after Bradford brawl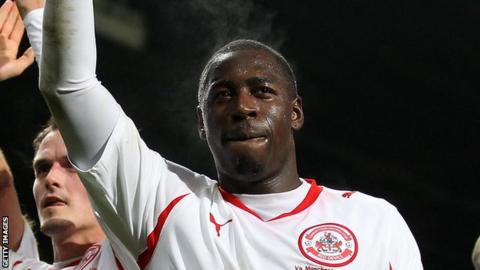 Crawley Town have stripped Pablo Mills of the captaincy for his part in the post-match brawl at Bradford.
Last week Mills apologised for his role in the fracas, which saw him sent off and banned for three games.
The former Rotherham defender could be banned for longer as he is yet to answer an FA charge of violent conduct.
The League Two side have fined Mills and two other players, Claude Davis and Kyle McFadzean, two week's wages for their actions at Bradford.
The Reds are yet to answer their FA charge of failing to control their players.