Nigel Pearson tight-lipped on rumours of Beckford row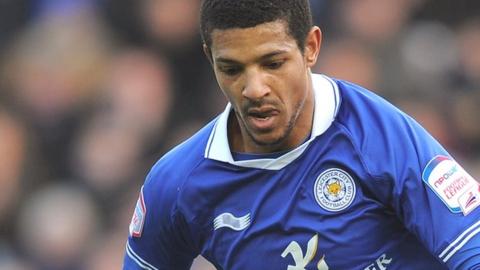 Leicester City boss Nigel Pearson has refused to deny rumours of a bust-up with Jermaine Beckford but insists the striker is still in his plans.
Reports had suggested Pearson was unhappy with Beckford for apparently not going forward for a free-kick in Saturday's loss against Peterborough.
Beckford, who has 14 goals for the Foxes this season, is in the squad to face Doncaster Rovers on Saturday.
"He's training and is in contention," Pearson told BBC Radio Leicester.
"I've got no control over how much spin is attached to stories or half-stories that appear in the national media. What goes on behind closed doors will remain firmly there.
"How information gets out I don't know. You are making the assumption that the information out there is accurate."