Hillsborough: FA Cup semi-finals to mark anniversary
Last updated on .From the section Football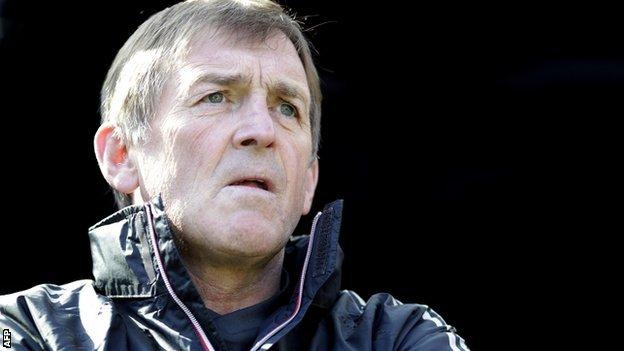 A minute's silence to mark the 23rd anniversary of the Hillsborough disaster will be held before both FA Cup semi-finals.
Liverpool, Everton, Tottenham and Chelsea players will wear black armbands during the two matches.
Ninety-six Liverpool fans died after crushes at a semi-final against Nottingham Forest on 15 April 1989.
"We are very respectful to Liverpool FC in regards of this weekend," Football Association spokesman Scott Field said.
"We understand the significance and the importance to the club, the fans, the staff and of course, the wider significance of our game."
The Reds were given special dispensation not to play the game against Everton on Sunday, the anniversary of the disaster.
They will face neighbours Everton, who they last played at Wembley in the FA Cup final just weeks after the Hillsborough tragedy, on Saturday, while Chelsea face Spurs the following day.
Rival captains Steven Gerrard and Phil Neville will present members of the Hillsborough Family Support Group with flowers prior to kick-off and also lay floral tributes to the Hillsborough victims at the side of the pitch.
The Anfield club will also hold their annual memorial service on Sunday afternoon.
Everton manager David Moyes has backed the decision to hold a silence before both games.
He said: "From everyone at Everton I pass on my thoughts to anyone who lost family members at Hillsborough and we will do everything we can to make sure we respect a difficult game for them.
"It was a horrendous disaster which everyone was shocked by and I am sure everyone at Everton will pass on their sympathies and on the day will give everyone who lost family members the right dignity and pay tribute to them."
Gareth Roberts, editor of Liverpool fanzine Well Red, has defended the decision to exempt the Reds from playing on 15 April, meaning Chelsea must play their semi-final on the Sunday, just three days before they take on Barcelona in the Champions League semi-final.
He told BBC Radio 5 live Breakfast: "This is one day in the football season that Liverpool don't want to play a match on beause there's something far more important happening, which is a memorial to pay the respects of people that lost their lives at a football match."