Trevor Birch says no offers to buy Portsmouth have been made
Last updated on .From the section Football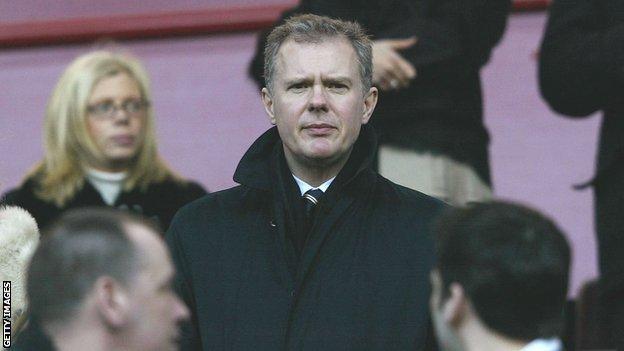 Portsmouth administrator Trevor Birch has said that no offers have been made to buy the club, and that liquidation is still a possibility.
"We have been in discussion with a small number of interested parties, although no offers have been received to date," Birch said.
"We believe we can find a buyer for the club before the money runs out."
Birch has been able to stabilise Pompey's financial situation to the extent that the club have been able to fulfil their remaining fixtures, but warned that a bright future is not yet assured.
"As things stand, we cannot rule out the possibility of having to liquidate the company if our efforts aren't successful. It would be irresponsible to claim otherwise.
"However, we want the club to have a sustainable long-term future and are working hard to make this vision a reality."
A meeting with creditors will take place on 26 April, where the contents of the report will be discussed in full and all parties will be asked to accept its contents and establish a creditors' committee.
On the pitch, Michael Appleton's team could be relegated to League One this weekend if Bristol City better Portsmouth's result at Doncaster.