Aberdeen v Celtic final, predicts Paul Hartley
By Brian McLauchlin
BBC Scotland
Last updated on .From the section Football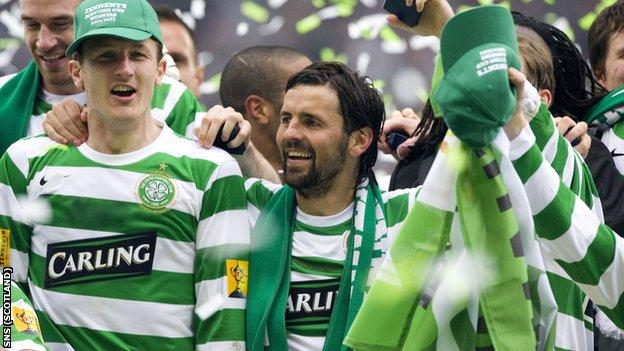 Paul Hartley is in the unusual position of having played for all four clubs who feature in the semi-finals of this season's Scottish Cup - and he believes it is destined for an Aberdeen v Celtic final.
"I actually hadn't thought about it until a few people started mentioning it to me," said the former Scotland midfielder about being a former player of all the teams who entered the draw.
"It is very unique. I played for all four teams and had success with two of them, very unsuccessful with the other two.
"I think it has the makings of two cracking semi-finals and two very tough games to call."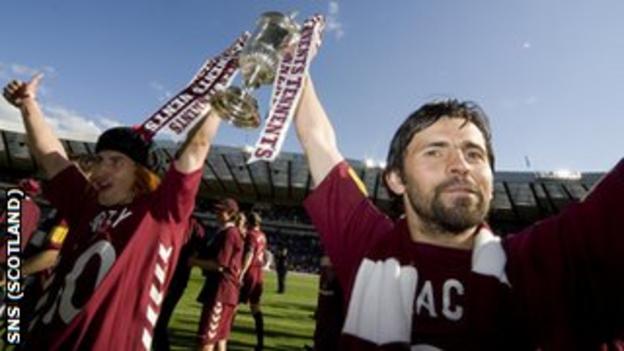 Hartley, who has just clinched the Division Three title with Alloa Athletic in his first season as a manager, tasted Scottish Cup success with both Celtic and Hearts during his 11-club career.
"I think I can remember turning up at Hampden on the bus and you turn the corner and there's 20,000 Hearts fans there," he said of his semi-final victory as a Hearts player over Hibernian before beating Gretna in the final.
"And I think that's what inspired us. Seeing the fans, we didn't want to disappoint them.
"But, on the day, we were awesome and I was very lucky to get a hat-trick as it doesn't often happen, especially in a semi-final against your biggest rivals.
"It is what the Hearts fans remind me of most these days. Fantastic feeling.
"I did the Cup double in 2006 and 2007. Great days and great memories."
That second win was as a Celtic player in a 1-0 defeat of Dunfermline Athletic after having switched from Tynecastle to the East End of Glasgow.
Hartley has no regrets about turning his back on Aberdeen a year ago to enter management at Recreation Park, even though the 35-year-old could have now been preparing for another Hampden Park semi-final.
"For me, it's an Aberdeen-Celtic final on 19 May, but what colour of ribbons will be on the famous trophy, well who knows?" he concluded.
"Anything can happen in a final, so we'll just wait and see."
Aberdeen v Hibernian
"I think this is the tougher of the semi-finals to call.
"Both teams have struggled in the league, Hibs have been at the wrong end of the table fighting relegation and Aberdeen are in the bottom six again.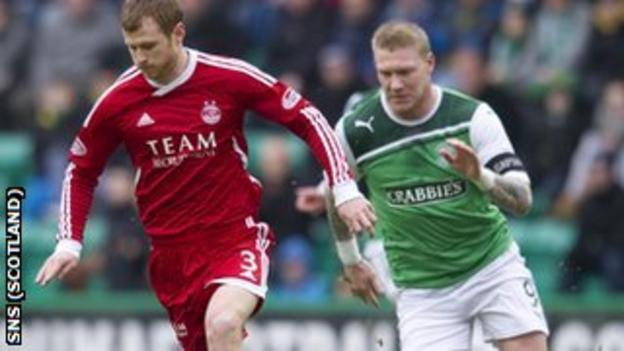 "But I think this is a great opportunity for either club to progrerss to a final on 19 May and the possibility of a European spot.
"Hibs have a bit of firepower with Garry O'Connor, Leigh Griffiths, Roy O'Donovan, but Aberdeen are very steady at the back.
"Hibs score plenty of goals but leak them too. It is the reverse with Aberdeen - they don't score a lot of goals but don't concede a lot.
"So I think it will be a very close game with not many goals in it.
"It is about who wants it most on the day and I think Aberdeen might just sneak it 1-0."
Celtic v Hearts
"All the pressure's going to be on Celtic. Hearts will come into it, no pressure on them, but they have a great chance.
"They are a very strong team, they've been at Hampden before, they know what it's like to win here and they have already beaten Celtic this season.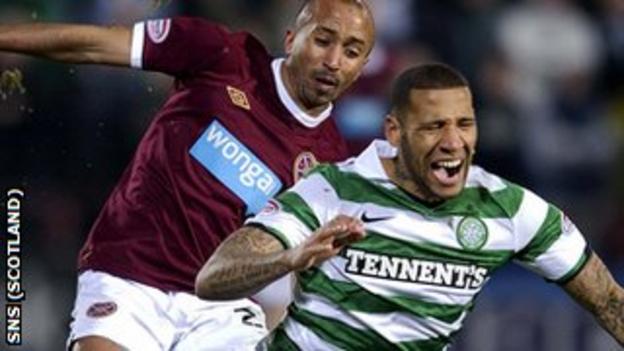 "But Celtic are worthy league champions and they will be despearte to do the Double.
"I think Celtic losing to Kilmarnock in the League Cup final will give Hearts a bit of confidence.
"They know that, if they play at the top of their game, they will have a chance.
"But Celtic will want to erase that memory quickly. They were heavy favourites going into the game and Kilmarnock played very well on the day.
"I think Hearts' players will be looking forward to it. I think they will be very relaxed and will have nothing to fear.
"For Hearts, the main dangerman will be Rudi Skacal. He is a top goalscorer from midfield, he's a big-game player. He scores very important goals.
"Craig Beattie up front is another one and he will feel he has something to prove against his former club.
"On the other hand, Celtic have Gary Hooper, Anthony Stokes, Georgios Samaras, Craig Brown and Joe Ledley who all scoring threats.
"I think it has the makings of a cracking Cup semi-final."