Garth Crooks's team of the week

By Garth Crooks
BBC football pundit
Last updated on .From the section Football
In the Premier League, Manchester United respond in emphatic fashion against Aston Villa following Manchester City's goal-glut at Norwich and - despite what Roberto Mancini says - I think the title race is still on.
Meanwhile, in the FA Cup Liverpool return to Wembley again to face Chelsea in a mouth-watering final next month.
So this week I'm combining the two competitions for my team of the week. See if you agree with my picks. Join the debate on Twitter using #BBCFootball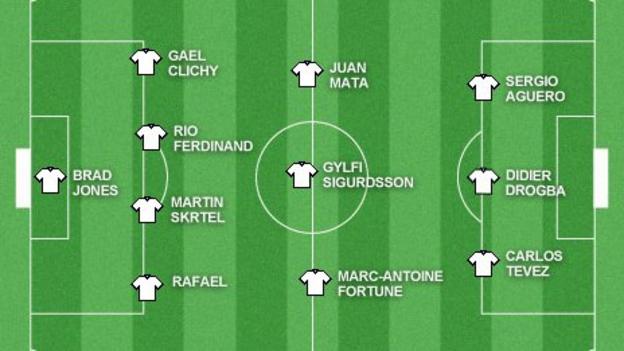 GOALKEEPER - BRAD JONES, LIVERPOOL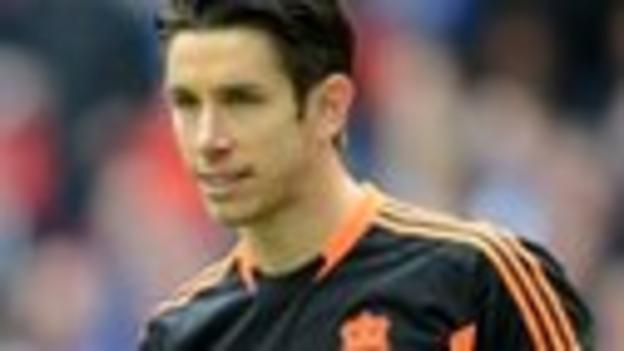 What a week he's had. Liverpool's third-choice goalkeeper saved a penalty in midweek against Blackburn and played his part in helping Liverpool to the FA Cup final in Pepe Reina's enforced absence. The Aussie goalkeeper deserves all the plaudits for breaching the gap and performing well against Everton in such pressurised circumstances.
Did you know? The FA Cup semi-final was only Jones' third start for Liverpool. The two previous occasions had been a 0-0 draw against Utrecht in December 2010 in the Europa League and the 2-2 draw with Northampton in the League Cup in September 2010, where Liverpool were eliminated on penalties.
DEFENCE - GAEL CLICHY, MANCHESTER CITY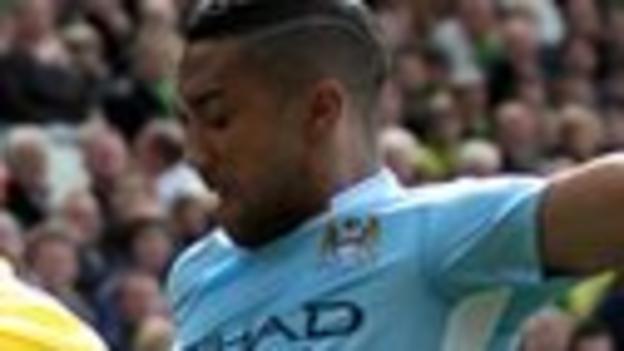 It looks like the former Gunner has at last found the form that made him a favourite at Arsenal. His assist for Adam Johnson's goal against Norwich - City's sixth - was sheer poetry.
Did you know? City have both scored more goals per game (2.54 to 2.40) and conceded fewer (0.75 to 0.9) with Clichy playing in the league this season.
DEFENCE - RIO FERDINAND, MANCHESTER UNITED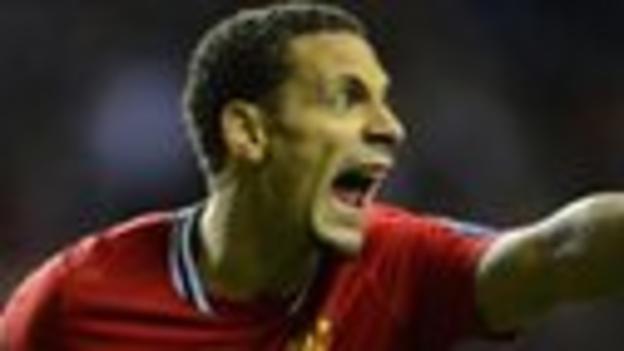 Weeks into the season, many wrote off Ferdinand as a bit-part player in Manchester United's future. They couldn't have been further from the truth. Rio produced another classy performance as he strolled through his duties against Aston Villa. Expressing control, confidence and an assurance throughout the backline, he personified the foundation upon which Sir Alex Ferguson builds his teams.
Did you know? Ferdinand has now started 12 consecutive Premier League games for United, only the second time he has done so in a season since 2008-09. He started 13 between October 2010 and January 2011.
DEFENCE - MARTIN SKRTEL, LIVERPOOL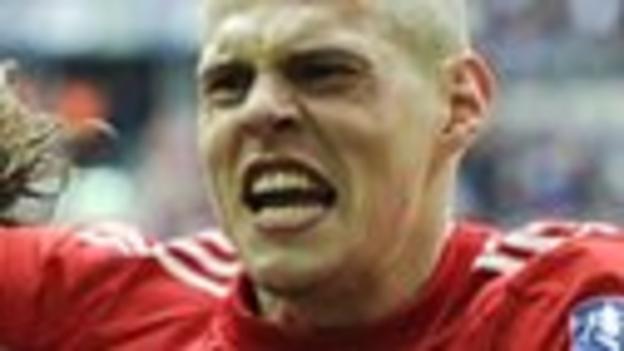 It has been tough at times for Liverpool this season but one of their successes has been the consistency of Skrtel. The Slovakian needed to be on top of his game to subdue Everton's Nikica Jelavic, who started brightly in this semi-final but was then dominated for most of the game by the battling defender. Liverpool have reached their second final in a matter of months but not even another trophy can disguise what we are all thinking. Can Kenny Dalglish really do this job?
Did you know? Skrtel has played 3,519 minutes of football for Liverpool this season, more than any other outfield player.
DEFENCE - RAFAEL, MANCHESTER UNITED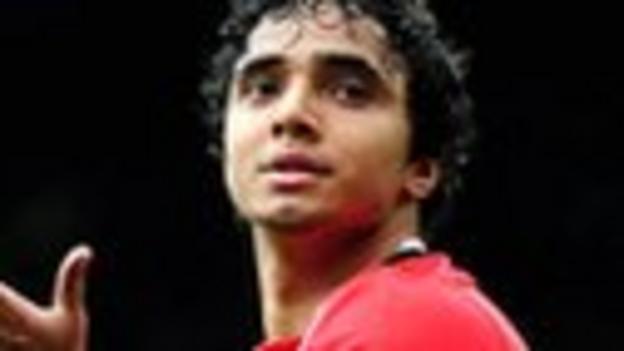 I have struggled with this player for some time. I don't think he is good enough to be a Manchester United player nor do I think his performances suggest he has worked out what is required to acquire that status. I do, however, have to accept that Sir Alex Ferguson sees something that I don't and therefore I am happy to concede. Against Villa, who were not in United's class, Rafael looked like a full-back that might, just might, in time replace Gary Neville.
Did you know? Rafael won eight tackles against Aston Villa. He is the only player to have won eight tackles in two different Premier League games this season (also doing so versus Chelsea).
MIDFIELD - JUAN MATA, CHELSEA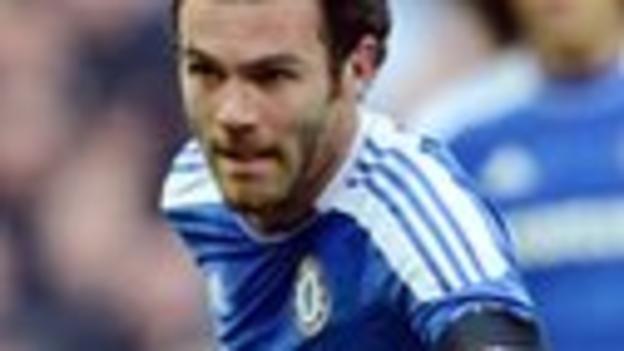 This lad has worked his socks off to establish himself at Stamford Bridge. His two assists in the pulsating FA Cup semi-final win over Tottenham were critical to Chelsea's fortunes. Let's not talk about the phantom goal, it's just too painful even for the ardent neutral!
The facts are that Mata was instrumental in turning the game around in the second half for the Blues. No doubt the debate will centre around the second goal, but as a believer in the maxim that a referee can only give what he sees, even if his eyes deceive him, I wish Chelsea well in the final.
Did you know? No player has been involved in more goals (four goals, three assists) in the FA Cup this season than Mata.
MIDFIELD - GYLFI SIGURDSSON, SWANSEA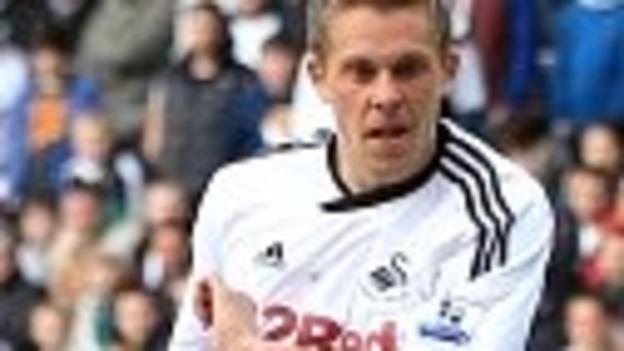 This lad's stock is rising with every goal he scores and each goal seems better than the one before. His finish against Blackburn was superb, his first at home and his seventh since his arrival at Swansea. Just what Brendan Rogers is going to do once his loan period expires is anyone's guess. I suppose he could buy him but Sigurdsson's spell with Swansea has been so spectacular I suspect he can't afford him now.
Did you know? Since making his debut in January, Sigurdsson has either scored (seven) or provided assists for(two) half of Swansea's league goals.
MIDFIELD - MARC-ANTOINE FORTUNE, WEST BROM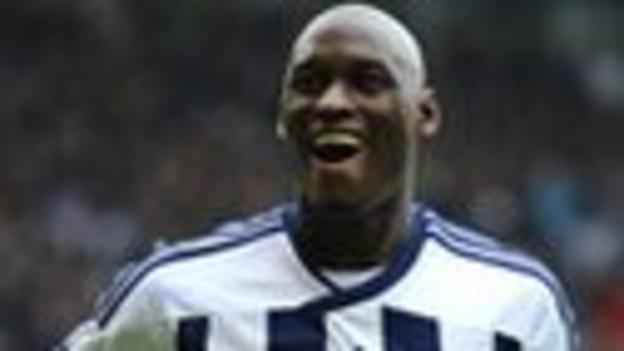 In December, the Frenchman was playing for Doncaster Rovers. In the last 12 games he has played, the Baggies have won six and drawn one - a total of 19 points out of 36. Against QPR, he was the difference between the two teams. His link-up play with Peter Odemwingie was a feature and he grew in confidence the more the game developed.
Did you know? This season West Brom have scored over twice as many goals per game (1.9) with Fortune starting in the league as without him (0.88).
ATTACK - SERGIO AGUERO, MANCHESTER CITY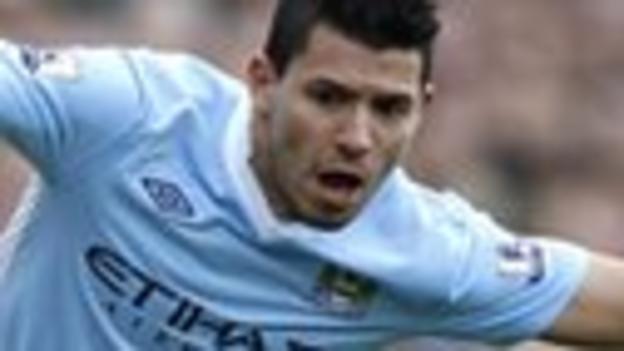 They say when one door closes another one opens. It would appear that the departure of Mario Balotelli from the scene has hastened the return of Carlos Tevez and energised Sergio Aguero. Aguero could have easily had a hat-trick himself had it not been for Norwich goalkeeper John Ruddy. With City in this form and United still to play, the title race is still on, regardless of what boss Roberto Mancini says.
Did you know? Aguero has scored at least twice in every game in which he has started alongside Tevez in the Premier League this season.
ATTACK - DIDIER DROGBA, CHELSEA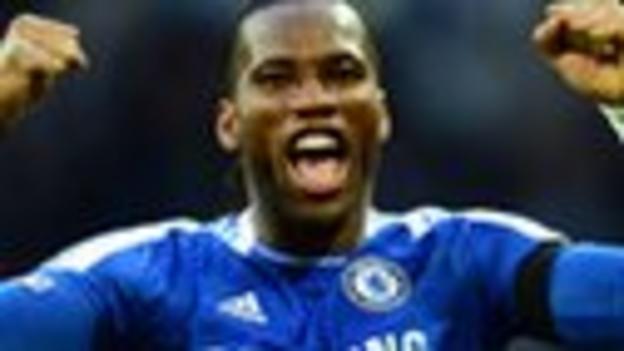 I have so much time for Drogba, as a man and as a player. He has been much maligned over the years but no-one can deny he has been Chelsea's most important player in a decade. Against Spurs, he returned to his battering-ram best. Leading the line with enormous aggression, the goal was Drogba at his best. Clarence Seedorf told me that Chelsea cannot win anything without Drogba. He's right.
Did you know? Aside from Stamford Bridge, Drogba has scored more goals at Wembley (seven) than at any other stadium with Chelsea. Next highest is the Millennium Stadium (5).
ATTACK - CARLOS TEVEZ, MANCHESTER CITY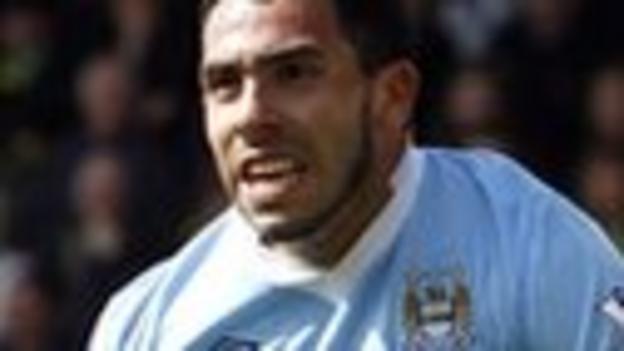 I said some weeks ago that Mancini should wise up and address the Tevez affair, as a title was at stake. To his credit, the manager has done precisely that by reintroducing the mercurial star to the starting line-up. Both parties have made their point having buried the hatchet. The diminutive Argentine was absolutely sensational against Norwich and his performance worthy of the match ball. "Welcome back to Manchester", Carlos.
Did you know? Tevez has been involved (four goals, two assists) in a goal every 52 minutes in the Premier League this season, the best rate of any player (minimum 100 minutes played).