Stanley Tshosane signs a new deal as Botswana coach
Last updated on .From the section Football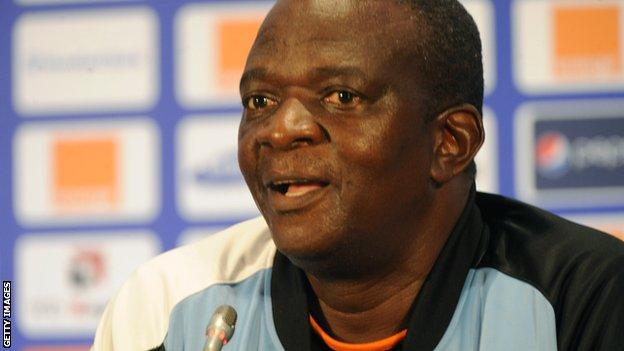 Stanley Tshosane has signed a new three-year deal to continue as coach of Botswana.
He led the Zebras to their first ever Africa Cup of Nations finals when they qualified for Equatorial Guinea and Gabon earlier this year.
Initially Tshosane rejected a new contract from the Botswana FA as he demanded a wage increase.
Those issues have been resolved and Tshosane can now prepare the side for the 2014 World Cup qualifiers in June.
His first task will be to rebuild a squad that has been hit by several retirements following the Nations Cup campaign, including captain Diphetogo 'Dipsy' Selolwane.
The team lost all three of its Group D games in the first round of the tournament.
Botswana begin their Group A campaign to reach the 2014 World Cup in Brazil against the Central African Republic on the first weekend in June.
The following weekend they host neighbours South Africa. Ethiopia is the other team in the group.