Northampton's Jason Crowe and Ryan Gilligan set to exit
Last updated on .From the section Football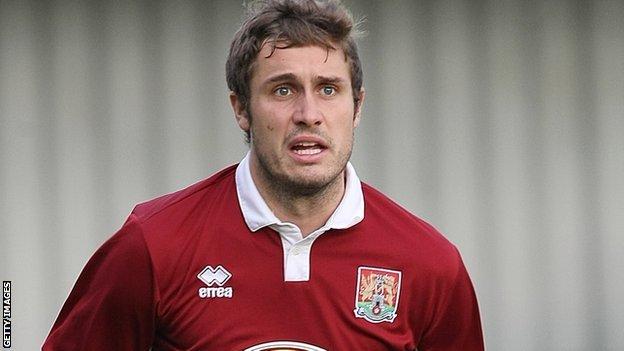 Northampton Town midfielder Ryan Gilligan and defender Jason Crowe are set to leave at the end of the season.
And 19-year-old Michael Built will not be offered a new deal by the club.
"I think it's only right that I tell the people who aren't going to be involved next year as soon as I can," said manager Aidy Boothroyd.
"By giving them the nod early that they won't be getting anything here, it will give them the opportunity to perhaps go and trial at other clubs."
"There are going to be a lot of players out of work in the summer and I just wanted to give them this opportunity and a little bit of a head start," he added.
Gilligan, 25, joined the Cobblers from Watford in August 2005 and has made 201 appearances to date.
He has spent time on loan at Torquay and Newport County in the last two seasons, making just two appearances from the bench for the Cobblers during the current campaign.
Crowe, 33, has made 12 appearances this season after re-joining the Cobblers in November.
He signed a contract extension to his initial two-month deal in January, but Boothroyd had indicated that they would "review the situation with him again at the end of the season".
Crowe played 189 times for the club between 2005 and 2009 before joining Leeds United and then Leyton Orient.