Jason Lee to be sole Boston United manager next season
Last updated on .From the section National League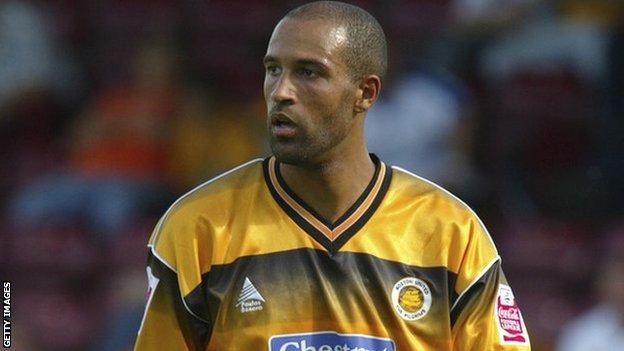 Jason Lee is to be Boston United's sole manager next season with joint-boss Lee Canoville set to leave the Pilgrims at the end of the current campaign.
"We haven't done as well as we hoped but Jason understands what's wrong and what's needed to fix it," chairman David Newton told BBC Lincolnshire.
Newton said financial restraints were behind Boston's decision.
"We need to make sure that as much of the budget as possible goes to the playing side," he said.
However Newton insisted Canoville's departure from the club was amicable.
"It's Lee's decision, not ours," he said. "We didn't offer Lee the management role, but I believe Jason did offer something to Lee but he's decided to not accept and move on.
"But there's no animosity at all, it's all been vey amicable and very professional."