Zimbabwe match-fixing investigation draws to end
By Steve Vickers
BBC News, Harare
Last updated on .From the section Football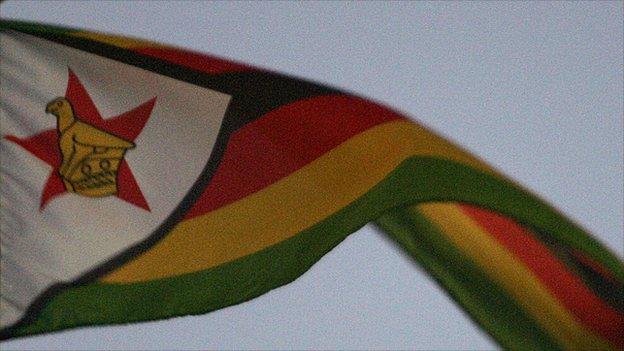 The lengthy investigation into allegations of match-fixing in Zimbabwean football is drawing nearer to a conclusion as an independent committee has begun conducting hearings with those implicated.
A total of 98 players and 17 officials are accused of accepting money to lose games on national team tours between 2007 and 2009.
The hearings are being conducted behind closed doors but the committee, led by retired Supreme Court judge Justice Ahmed Ebrahim, will make an announcement on Sunday on their findings so far.
"We're definitely in the home straight," said Zimbabwe FA vice-president Ndumiso Gumede, who led the initial inquiry that began two years ago.
"We expect the committee to give us the sanctions that they prefer to be handed out to the people involved, and I doubt that we as the Zifa board will tamper with their recommendations."
Zifa will have to pass on the findings to government before then forwarding them to Fifa.
Fifa president Sepp Blatter has said that those found guilty should face life bans from football activities, but Zimbabwe's footballers' union says that the players were manipulated by officials and that it believes that the hearings will exonerate some of the players.
All of the players under investigation have been barred from playing for the national team, and coach Norman Mapeza has also been suspended.