Nigeria's Galadima still waits to replace Adamu at Caf
By Oluwashina Okeleji
BBC Sport, Lagos
Last updated on .From the section Football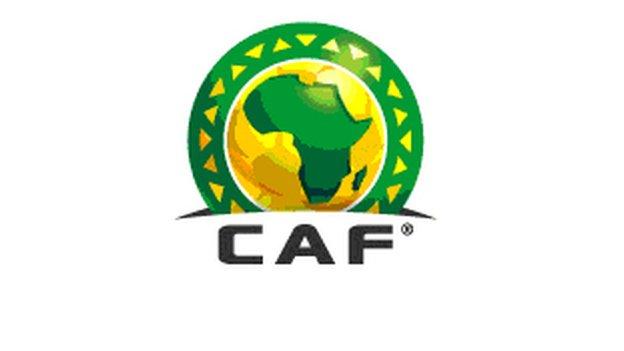 Nigeria's Ibrahim Galadima is still no closer to replacing Amos Adamu on the Confederation of African Football's executive committee two months after his compatriot lost his appeal against a three-year ban from football.
Galadima was nominated to occupy the seat, subject to Adamu's appeal to the Court of Arbitration for Sport - Caf said there was no vacancy until Adamu's appeal had been heard.
But despite Cas's verdict to uphold the ban on Adamu, Galadima says he has not been contacted by Nigeria's Football Federation or the sports ministry.
"I was nominated by Nigeria so I would expect the country to re-affirm its readiness to fill this void at Caf," Galadima, who was booted out as the Nigerian Football Federation chairman in 2006, told BBC Sport.
"I have not heard from the NFF and the sports ministry who actually nominated Ibrahim Galadima, two months after this ruling no-one has contacted me.
"Caf's position on Adamu back then was very logical and we had to respect it, but now that there is a ruling [cas decision] it is up to Nigeria to take the next step."
The latest development triggered speculations in the local media that some Nigerians who had backed Galadima's candidature last year are now eyeing the same seat.
However, Galadima's stance is for the country to do the right thing.
"Nigeria were magnanimous to put my name forward in Sudan, I would expect them to do a follow-up even if they have other names in mind," he said.
"I'm surprised. I don't pay attention to rumours in the media, to serve your country or continent is not a do-or-die affair.
"If Nigeria as a country is still interested, then they should go ahead and do the right thing.
"It is Nigeria's tenure, not Galadima's."
After five years of hibernation, which he spent trying to repair his fractured image after being axed as head of Nigerian football, Galadima seems to be held in apositive light by the local media.
He remains the only former top football official not to be involved in anti-graft investigation or accused of mismanaging funds.