Ryan Henderson signs pre-contract agreement with Linfield
Last updated on .From the section Football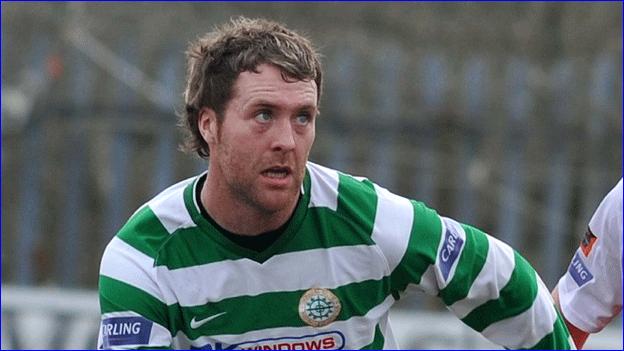 Donegal Celtic midfielder Ryan Henderson is to join champions Linfield at the end of the season after signing a pre-contract agreement.
The former Armagh gaelic footballer will join the Blues on a two-year deal.
Henderson was being courted by a number of other Premiership clubs, but opted to sign for the Windsor Park outfit.
Meanwhile cross-city rivals Glentoran have signed another DC midfielder, Stephen McAlorum, also on a two-year pre-contract agreement.
"We've had Ryan watched regularly throughout the season and he comes highly recommended by our scout Noel Bailie," said manager David Jeffrey.
"Ryan has also been watched by Bryan McLoughlin, Alfie Wylie and myself.
"He comes highly recommended as just the right type of player, and also as the right type of person with the right type of attitude.
"He is a goalscoring midfielder who will add something extra to the squad for next season.
"We know he had been approached by other clubs but Ryan had made it known that he wanted to come here and we're delighted to announce his signing.
"He will join us at the expiry of his contract with Donegal Celtic in a few weeks' time and we look forward to him joining us for pre-season training," added the Blues boss.
Henderson has scored 11 goals for DC this season.