Paul Musselwhite enjoys York City challenge
Last updated on .From the section Football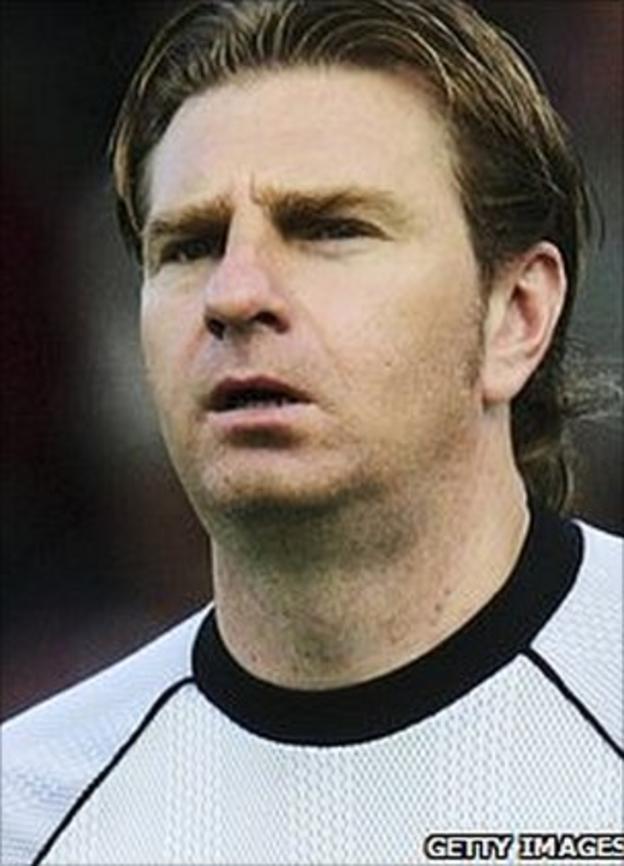 York City's goalkeeping coach Paul Musselwhite hopes he will be limited to just one appearance for the club after playing in the 1-0 win at Cambridge.
The 43-year old covered for Michael Ingham who missed his first game of the season with a foot injury.
Musselwhite told BBC Radio York: "I've enjoyed it. The lads were outstanding and magnificent in front of me.
"Ingham should be fit on Saturday. From the X-ray there was no fracture or anything so that was good news."
He added: "He should do some work on Friday and be fit on Saturday.
"Ingy went for an X-ray on his leg and even before it they said he wouldn't be fit Tuesday.
"I said at the beginning of the season I'd be hopefully prepared.
"I wouldn't have minded earlier in the season but this game, there was a lot of pressure on it.
"A few of the lads said 'go out and enjoy it' and that's what I've done.
"People will look and think he's 43, it's a difficult situation.
"But anyone who is sat on the bench as a reserve goalkeeper the whole season who would have come into that situation might have struggled."
Musselwhite joined York as goallkeeping coach in 2011 after making more than 700 senior appearances in a career spanning 23 years.