Preston can learn from Barca's defeat - Graham Westley
Last updated on .From the section Football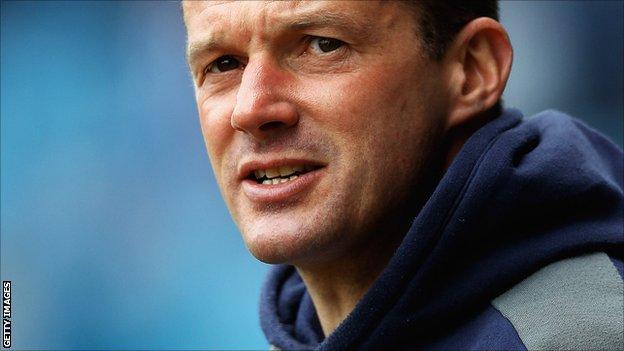 Preston manager Graham Westley wants to see his team improve their decision-making at both ends of the field.
"The fact that they had 70% of the possession did nothing for them," Westley told BBC Radio Lancashire.
"They lacked a little bit of clinical finishing at one end and they didn't keep the back door shut."
Westley continued: "The best teams in the world need to be able to concentrate and defend properly, even if it's only for 30% of the game, or else you don't win games.
"As a team, there are lads that probably don't appreciate where I'm coming from, in terms of defending as an 11.
"I think they see it as a negative aspect and you've got to educate people that even the best teams in the world have got a defence and have got an attack."
Meanwhile, Westley has confirmed that injured quartet Neil Mellor, Barry Nicholson, Paul Parry and Iain Hume are likely to miss the remainder of the season.
"They've all got knocks that will keep them out for a month or so and that will take us beyond the end of the playing season," said the former Stevenage boss.
"I'm sure they'll be ready for pre-season training, maybe not looking forward to it, but I'm sure they'll be ready."