Brighton's Craig Mackail-Smith admits goal frustration
Last updated on .From the section Football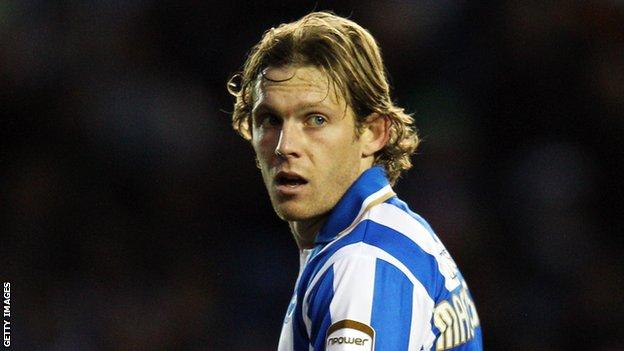 Brighton striker Craig Mackail-Smith admits he has been disappointed by his goal haul this season.
He told BBC Sussex: "I'd hoped to have had quite a few more goals by now. Every chance I get I feel I should be putting in the back of the net.
"It's something I have to learn from and look at other ways of being involved and helping the team."
The Scotland international also admitted he is still adapting to Albion's passing game, adding: "It's a completely different way of playing football for me.
"Before it was all-out attack [at Peterborough] and it's a bit more of a calculated build-up here.
"We have our formation and a style of play that is the gaffer's [Gus Poyet's] choice. We try to wear teams down so I've had to learn to be patient and take the opportunities to come my way."
He continued: "It's trying to work out what I've been doing wrong and what I can do to fix it.
"Over the summer it's a case of me sitting down, watching over videos and finding better ways I can make myself useful and get more chances.
"I want to keep improving and help the team push on."
For the promotion and relegation news as it happens in the Championship this Saturday - follow our new exclusive text commentary service Football League Live. It has fixtures, results, as-it-happens tables and regular reports from across the Football League. Saturday, 1400 BST, bbc.co.uk/sport