Rangers: Bill Ng withdraws offer to buy Ibrox club

By Chris McLaughlin
Senior Football Reporter, BBC Scotland
Last updated on .From the section Football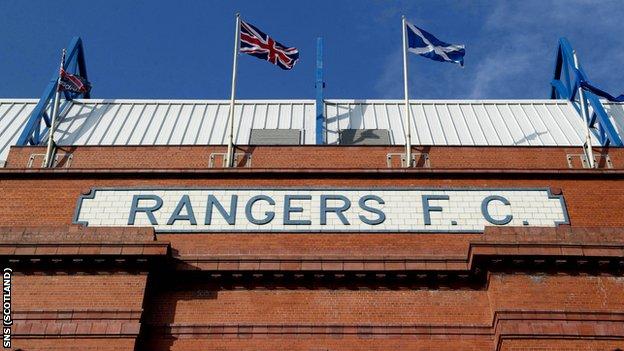 Bill Ng has withdrawn his bid to buy Rangers.
The Singaporean businessman said he had "serious concerns" over the deliverability of shares on offer.
Ng stated that the bidding process has "become untenable," adding that he made the announcement with "deep regret".
Administrator Duff & Phelps has been running the Scottish Premier League club since 14 February and have yet to name a preferred bidder.
Duff & Phelps "have made it crystal clear" to prospective buyers that they need "unconditional bids" before doing so.
In a statement outlining his reasons, Ng said: "Recent developments in the bidding process, with unwarranted and unexplained delays, have prompted our withdrawal from the process.
"After lengthy negotiations with a number of key stakeholders, we have serious concerns over the deliverability of the shares on offer to gain control of the club, in a time frame that will allow us to exit the administration via a Company Voluntary Arrangement (CVA).
"Exiting via CVA has always been, not only our preferred option but, the only option we and especially the fans would countenance to protect the history of this great club.
"We would like to highlight that we have become increasingly uncomfortable and frustrated with the process dealing with Duff & Phelps, and the length of time that it has taken to reach this stage. As of today, there is no indication of a preferred bidder.
"We have also noted the ever increasing uncertainties and complexities in the bidding process. Such situation has made the bidding process untenable and with great uncertainties."
Ng added that he may revive his bid for the club, should administrators fail to reach any agreement with other interested parties.
Sale Sharks owner Brian Kennedy, Paul Murray's Blue Knights and American Bill Miller have all been linked with the Ibrox club.