Metsu and Lechantre top Senegal coach shortlist
Last updated on .From the section Football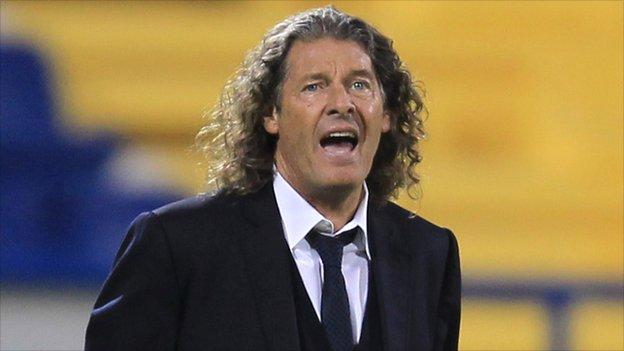 Bruno Metsu and Pierre Lechantre have emerged as the front runners to fill the vacant role of Senegal coach.
President of the Senegalese Football Federation, Augustin Senghor, revealed the pair are the preferred candidates from a shortlist of five.
"These are the two that best meet the criteria and have the most experience among those on the list," he said.
"Hopefully we can reach an agreement quickly with these coaches who are in pole position."
Metsu was Senegal coach from 2000-2002 and would be a popular choice, having led the country to their first World Cup finals in 2002 and a stunning performance at the tournament where they beat France in the group stage and went on reach the quarter-finals.
The Frenchman, 58, is currently without a team after he was sacked by Qatari club Al Garafa.
His compatriot, Lechantre, also has an impressive record in African football. The 62-year-old, who is the current boss of Qatari side Al Arabi, coached Cameroon to victory in the 2000 African Cup of Nations.
"Both have extensive experience in Africa and in Asian countries," added Senghor.
"We do not want to say that everything is final. We also have three more names to consider, who are less experienced but all are coaches who want to prove something.
"We believe we can make a final choice by next week."
Senegal have been without a coach since sacking Amara Traore shortly after their first round exit from the 2012 Africa Cup of Nations.