Garth Crooks's team of the week

By Garth Crooks
BBC football pundit
Last updated on .From the section Football
In the Premier League, Manchester United surprisingly dropped points at home to Everton, as the Toffees came from 4-2 down to draw 4-4 at Old Trafford.
The result put a spanner in the works for the destiny of the title after Manchester City's win over Wolves, a result that sent Terry Connor's men tumbling into the Championship next season.
Elsewhere, Newcastle continue to defy everyone, and look set to claim a Champions League spot. See if you agree with my picks. Join the debate on Twitter using #BBCFootball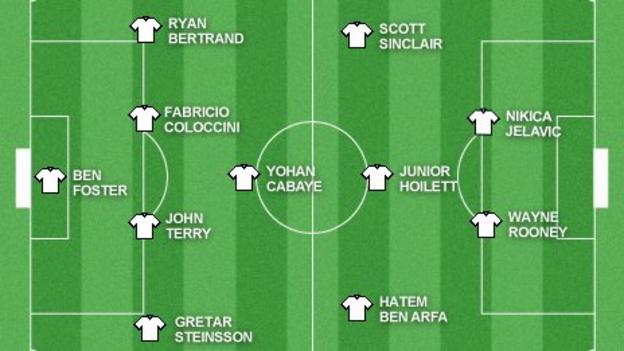 GOALKEEPER - BEN FOSTER (WEST BROM)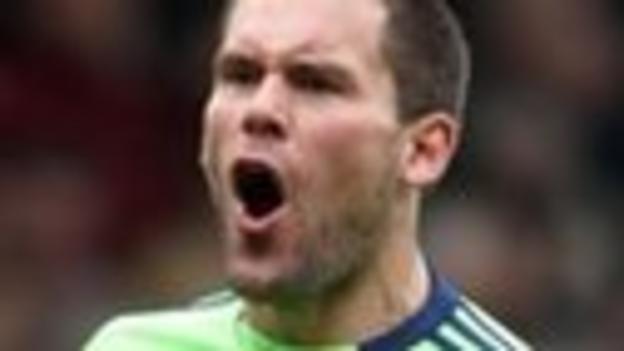 A goalkeeper who likes to get on with the job without fuss or rancour. His performance against Liverpool was as always professional but his shot stopping again was superb. He frustrated Liverpool much to the satisfaction of Baggies manager Roy Hodgson , who must have enjoyed his return to Anfield after a torrid time in charge.
Did you know? Foster helped West Brom to their first clean sheet against Liverpool in the league in 15 attempts - dating back to 1984.
DEFENCE - GRETAR STEINSSON (BOLTON)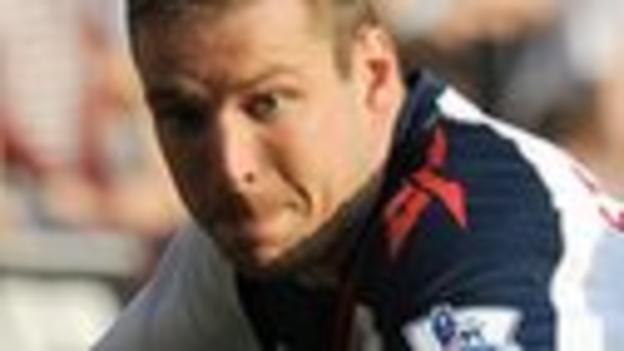 When your team are fighting for survival you need defenders who are prepared to put themselves on the line for the cause. Steinsson made two tackles in the course of the game with Swansea that saved Owen Coyle two points and kept their Premier League hopes alive. Whatever the Icelandic lacks in ability he certainly makes up for in guts and determination. A man you want on your side in a battle.
Did you know? Steinsson blocked as many shots (four) as he made successful passes against Swansea.
DEFENCE - RYAN BERTRAND (CHELSEA)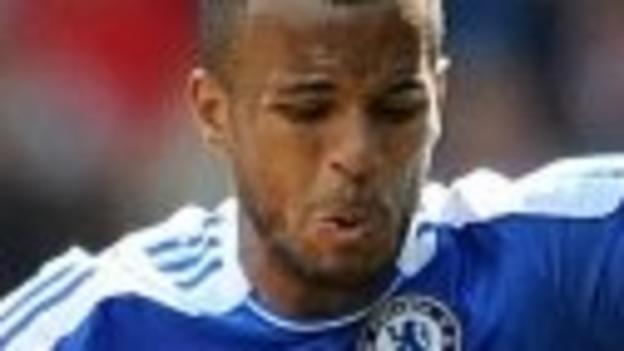 The young understudy to Ashley Cole equipped himself excellently in such a big fixture and with so much riding on the result against Arsenal. It is the second time the former Gillingham defender has made my team of the week and I get the feeling it will not be his last. Quick strong and prepared to get involved in Chelsea's attacks, he has clearly modelled his game on Ashley Cole, who just happens to be one of the best left-backs in the world. He's not stupid is he?
Did you know? Bertrand won seven of his eight one-on-one challenges with Arsenal.
DEFENCE - JOHN TERRY (CHELSEA)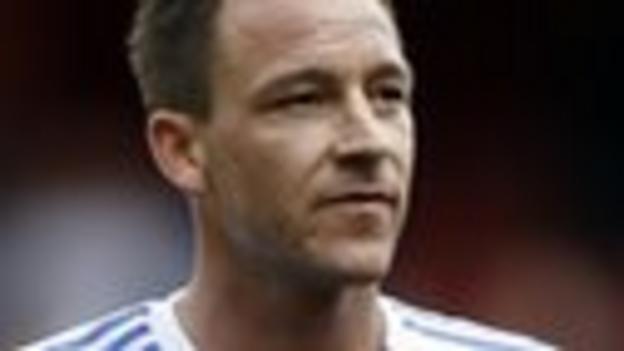 Another imperious display by the Chelsea captain. If there ever was an issue that had to be dealt with during the game with Arsenal, Terry dealt with it. Be it a last-ditch tackle, a header that needed to be made or a moment where someone simply had to take control of a situation on the field, Terry was always prepared to put himself on the line for his team. Loath him or love him, there is no denying he is certainly a man for all seasons.
Did you know? Terry has the best pass completion rate of any defender in the Premier League this season (min 500 passes): 91%.
DEFENCE - FABRICIO COLOCCINI (NEWCASTLE)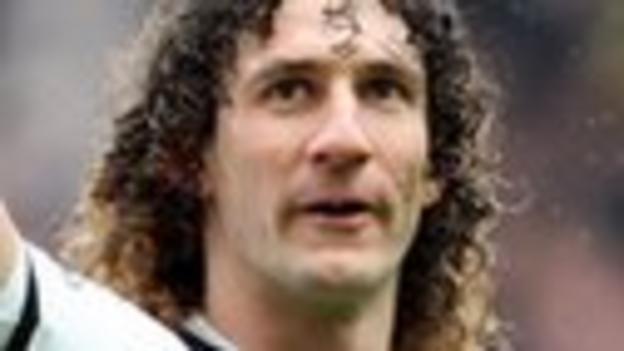 He is back. Out for a spell with injury, the Argentine returned against Stoke and gave a flawless display and helped produced a clean sheet. To be fair his team have coped admirably without him but with him at the heart of their defence they looked impregnable against Stoke. With Coloccini back, Champions League is not out of the question.
Did you know? Coloccini has made more clearances than any other Newcastle player in the Premier League this season (151).
MIDFIELD - HATEM BEN ARFA (NEWCASTLE)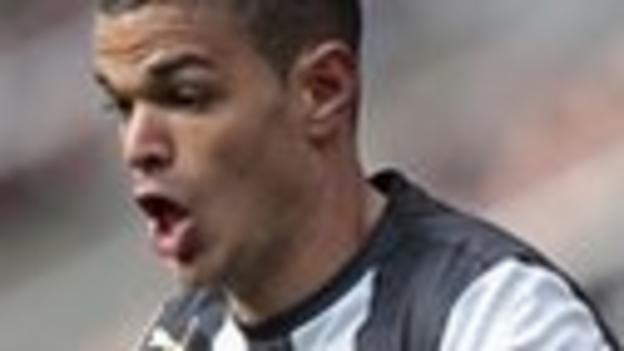 Yet another foreign import that looks so comfortable on the ball. There were times against Stoke where the Frenchman looked as though the ball was tied to his feet. We used to pride ourselves on producing midfield artists in this country. Players like Tony Currie, Alan Hudson, Glenn Hoddle and Paul Gascoigne were just a few English playmakers developed in our clubs - players who could peel an orange with either foot but sadly no longer. What a pleasure then to see an artist at work even if he is a foreigner.
Did you know? Ben Arfa has made 3.2 successful dribbles per 90 minutes in the Premier League this season, more than any other player.
MIDFIELD - YOHAN CABAYE (NEWCASTLE)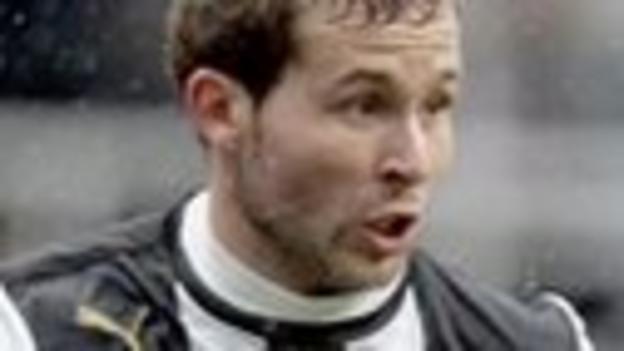 There have been a number of reasons why Newcastle are currently fourth in the Premier League and Yohan Cabaye is one of them. He scored two goals and one assist against Stoke which epitomised his vision, skill and all-round determination. Along with his French compatriot Ben Arfa they ran the show against Stoke. If Alan Pardew continues to find players with more ability than the average English player and at half the price is it any wonder the club are talking about Champions League?
Did you know? Cabaye scored his first brace since coming to England. His first goal on Saturday was his first headed effort of the season.
MIDFIELD - SCOTT SINCLAIR (SWANSEA)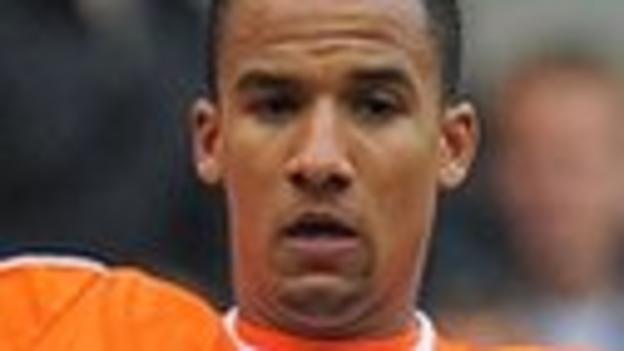 This was a terrifically well-fought contest and it took a well-crafted goal by Sinclair to unpick a dogged Bolton defence determined to keep a clean sheet. There can be no doubt that the goal was produced by a player with enormous talent. The issue is now can he produce that kind of performance on a regular basis next season. If he can who knows, the next Chelsea manager with the remit to rebuild an ageing side might consider bringing him back to the Bridge. Stranger things have happened.
Did you know? Sinclair scored away from home for the first time in the PL this season: his previous six had all come at the Liberty Stadium.
MIDFIELD - JUNIOR HOILETT (BLACKBURN)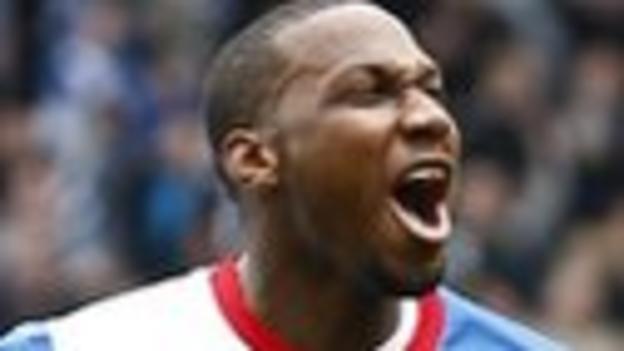 This lad has a lot of talent and he is very capable of scoring goals like the one he got against Norwich in the must-win game. However, I fear it is too little too late for Steve Kean's men, who appear to be running out of games.
Did you know? Only Victor Moses (89) has completed more dribbles than Hoilett (85) in the Premier League this season.
ATTACK - WAYNE ROONEY (MANCHESTER UNITED)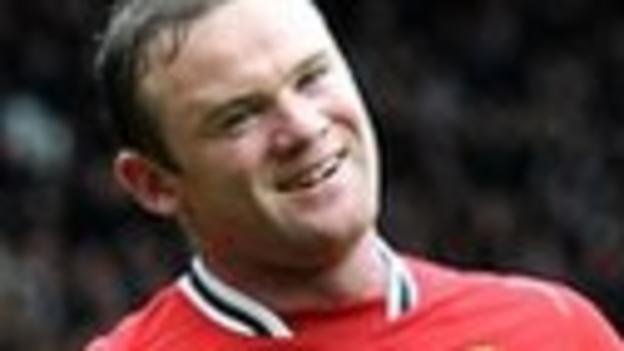 In an extraordinary game Wayne Rooney's two goals could not provide United with all the points and now sets up a winner-takes-all fixture against City at the Etihad. Beware City, Rooney can still rain on your parade.
Did you know? Rooney scored his 26th league goal of the season, equalling his best tally for a single campaign.
ATTACK - NIKICA JELAVIC (EVERTON)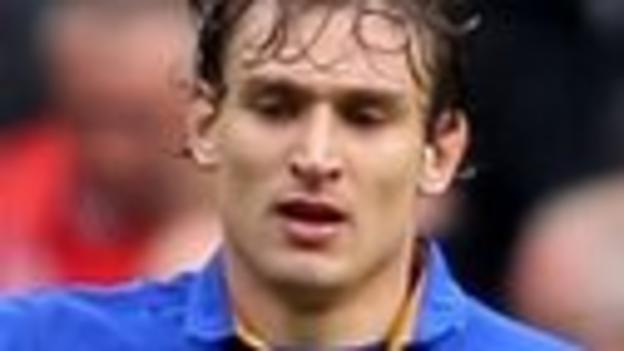 I had to see it to believe it. United surrendering a two-goal lead at home at this stage of the season was quite extraordinary. However the performance of Jelavic was full of ingenuity and guile. Not even David Moyes could have envisaged that the former Rangers hitman could have made such an impact in the Premier League. Another indication that if you really know what you are doing there is real talent outside the Premier League.
Did you know? Jelavic is already Everton's top scorer in the Premier League this season (six goals) in just eight games.