Rangers: Administrators explain preferred bidder delay

By Chris McLaughlin
Senior Football Reporter, BBC Scotland
Last updated on .From the section Football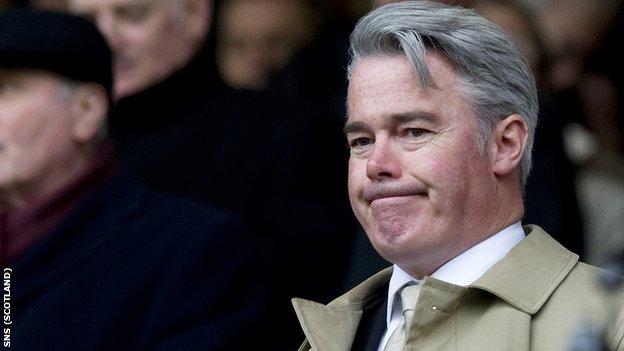 Rangers' administrators say they have yet to receive an offer for the club that will enable them to name a preferred bidder.
Paul Murray's Blue Knights aim to agree a deal with Ticketus and Bill Miller is seeking clarification on potential SPL sanctions.
Murray's group, with Ticketus as partner, had been working towards preferred bidder status.
Duff & Phelps said neither party had made an offer "capable of acceptance".
Rangers have been in adminstration since 14 February.
The club have already been deducted 10 points for going into administration and the Scottish Premier League will later this month discuss new measures for clubs who suffer insolvency events and those who relaunch as new companies.
David Whitehouse, joint administrator, said: "The Blue Knights and Bill Miller have asked for a further short period of time to finalise their plans for the Club prior to any announcement on a preferred bidder.
"At this stage neither party has currently made an offer that is capable of acceptance by the administrators and we can only move forward when we have an offer on the table that can be concluded following a period of final due diligence.
"For the avoidance of doubt, neither bid involves liquidation."
Rangers manager Ally McCoist acknowledged that it had been a frustrating period for everyone connected to the club, but asked fans to remain patient in the coming days.
"The administrators are working hard behind the scenes in very difficult and complex circumstances to ensure the future of Rangers Football club," he added.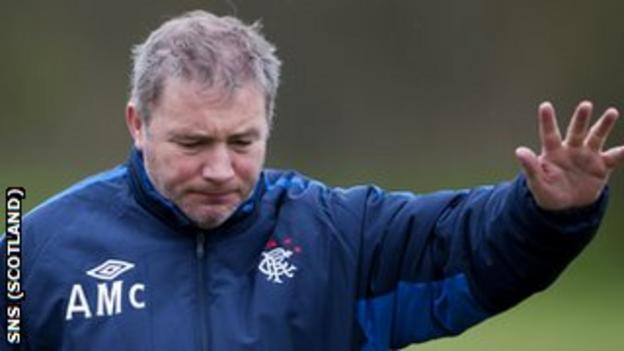 Rangers also await the Scottish FA's ruling into alleged breaches of seven rules, while the SPL are expected to investigate how Rangers paid players in the previous decade - the issue that is at the heart of an HM Revenue and Customs tax tribunal.
Whitehouse added: "Because of what has happened at Rangers, the football authorities too have a difficult task as there are many unprecedented issues to deal with.
"This is a complicated administration due to recent and historical events at Ibrox and while everyone wants to see a solution brought about quickly there is a need to grasp the reality of the situation.
"What would be the worst outcome is neither party deciding they wish to carry on."
Murray said the Blue Knights were "supportive" of the administration process, adding: "We think it is right the administrators are giving parties left in the race the opportunity to finalise their plans."
Miller is expected to offer £11.2m for the club and plans for an "incubator" company would, he claims, avoid liquidation, but he warned that they are dependent on the Scottish football authorities not imposing further sanctions on Rangers.
In a statement on Monday, he said: "After speaking with the administrators today, I understand that no other bidders have stepped up to offer to save Rangers.
"To clarify earlier statements in the press, I did not ask for more time to move forward.
"However, at the request of the administrators, I will wait to enter into exclusivity in order to give The Blue Knights/Ticketus more time to put an alternative offer on the table for the administrators to evaluate."