Egyptian government cancels Cup over security
Last updated on .From the section Football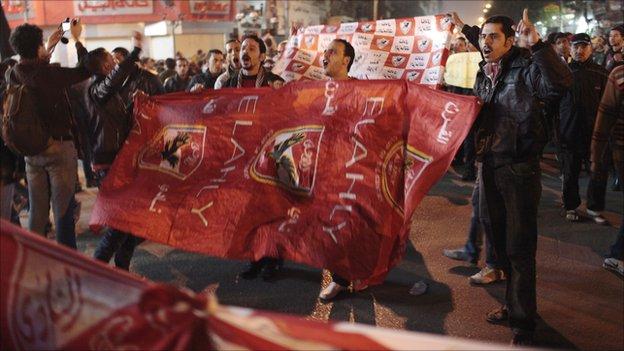 The Egyptian authorities have cancelled the country's cup competition because of continuing security concerns.
The move means there will be no more football in Egypt this season.
The Egyptian league was called off in the wake of the violence which killed 74 people at a club game in Port Said in February.
The Ministry of Interior says it wants legal action relating to the violence to be completed before football resumes in the country.
75 people have been charged in relation to the disaster but the case has been postponed after there were disturbances outside the court last week.
The country's Football Association, the EFA, says it will appeal to the Supreme Council of the Armed Forces (Scaf), which still has overall control of the country.
The cup had been scheduled to take place between 30 April and 30 May.
Egyptian teams have been taking part in continental competition, but there has been no domestic football since the riot in the Mediterranean city of Port Said on 1 February.